BlueArchive's Ushio Noa "Secretary's Vote" Gun Is Designed By Tokyo Marui
Gungho Cowboy
29 Sep 2022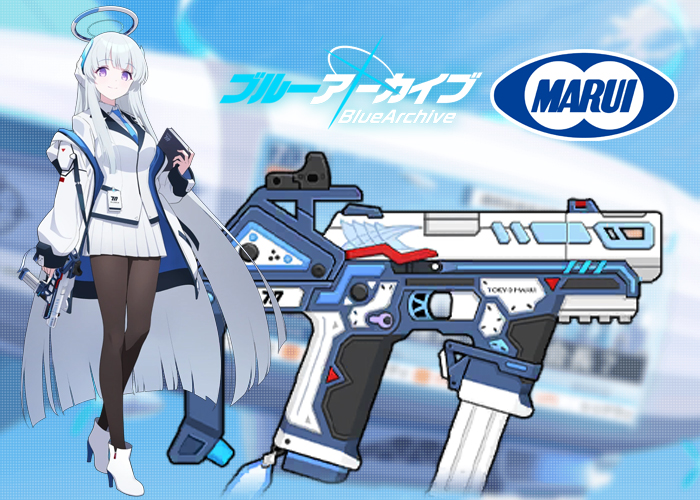 Tokyo Marui announced on their website yesterday of their latest collaboration with BlueArchive, a role-playing game developed by Nexon Games for mobile devices running Apple's iOS and Google's Android. In this collaboration, the output is the "Secretary's Vote", the gun used by the game character Ushio Noa.
"Secretary's Vote" uses the Tokyo Marui Hi-Capa Xtreme Full Auto Gas Blowback Pistol with a brace that looks similar to the Flux Defense braces designed for Glock and the SIG Sauer P320/M17 pistols. The "Secretary's Vote" uses the colour scheme that matches Ushio Noa's clothing, which is mainly white and blue. For those unfamiliar with the Tokyo Marui Hi-Capa Xtreme, it is a full-auto only gas blowback pistol that fires 25 BBs per second and exhibits powerful recoil.  It uses the Hi-Capa 4.3 frame, has a lanyard loop and comes with a 30-BB round gas magazine.
---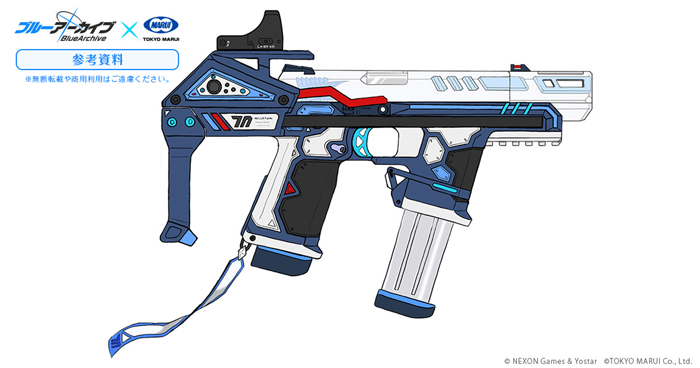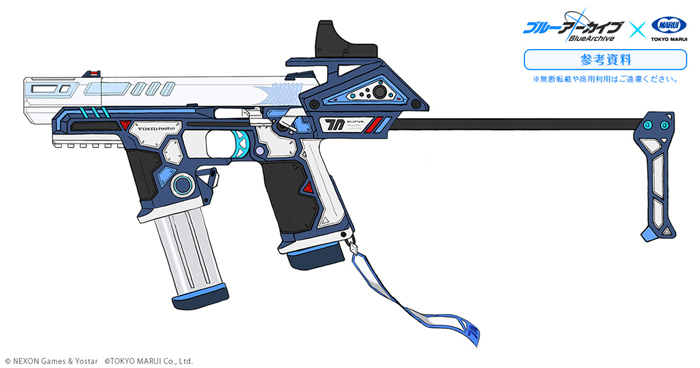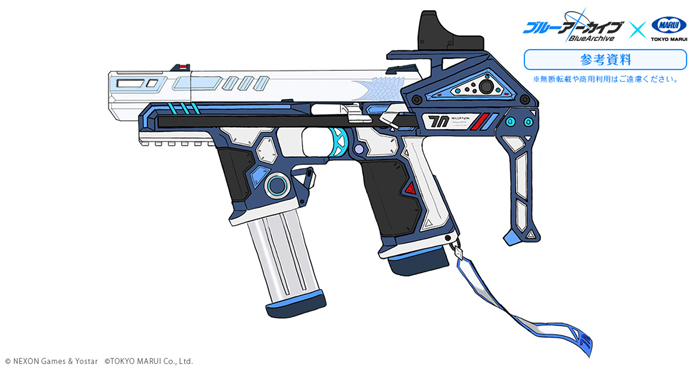 ---
Whilst airsoft players who are fans of the video game will be disappointed that Tokyo Marui won't be producing a complete "Secretary's Vote" airsoft gun. They have released illustrations of the gun's design. For those who do 3D designs can use the diagrams as reference to make their own. All they need to do is purchase the Tokyo Marui Hi-Capa Xtreme GBB Pistol and with 3D printers, print out the pistol brace.
---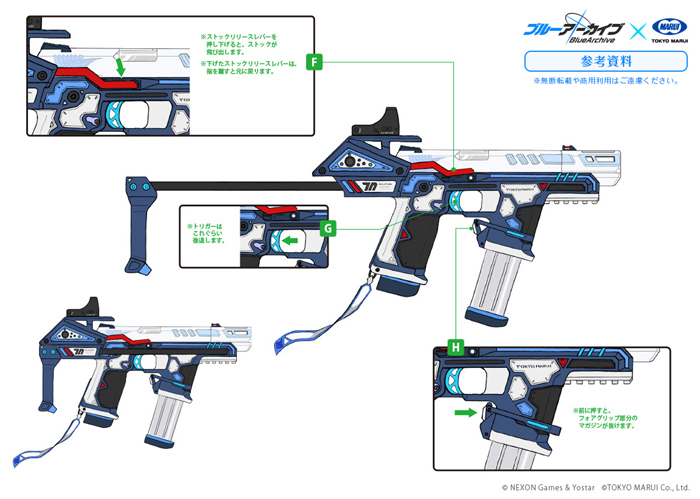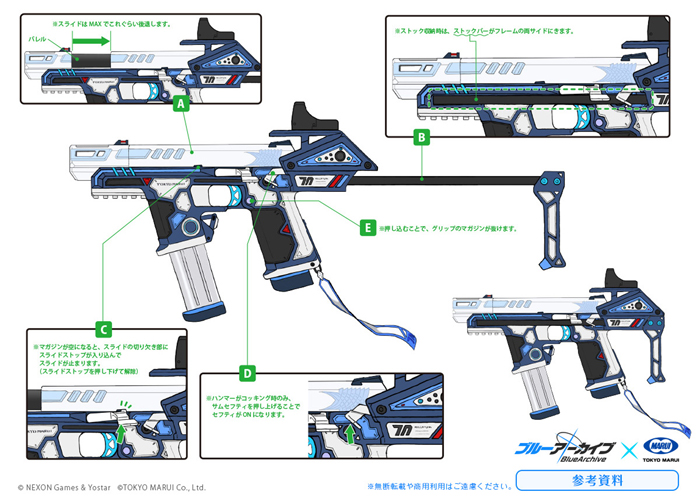 ---
It is up to the airsoft players and those interested in making an airsoft version of the "Secretary's Vote" on how to implement their own paint job. For those who are making secondary creation which can be interpreted as derivative works, they are allowed to do so as permitted by Blue Archives Guidelines which governs commercial and non-commercial use so that fans can avoid legal entanglements.
---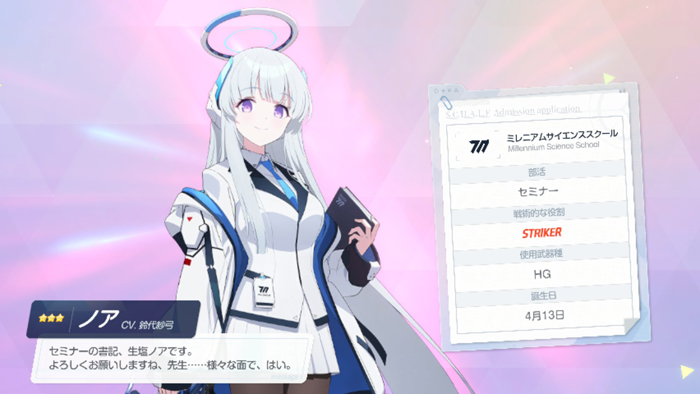 ---
As for the game character, Ushio Noa is the secretary of the student council "Seminar" at their school, called the Millennium Science School. She has photographic memory and knows the decisions made made at the "Seminar" as well as minutes of meetings.
BlueArchive is free-to-play game on mobile devices that was first released in February 2021 in Japan and an English version followed in August 2021. Tokyo Marui has been collaborating with the game since its inception.