Exclusive: All About The Tokyo Marui AKM GBB & New Fixed Slide Compact Gas Pistol Series
OptimusPrime
16 Apr 2021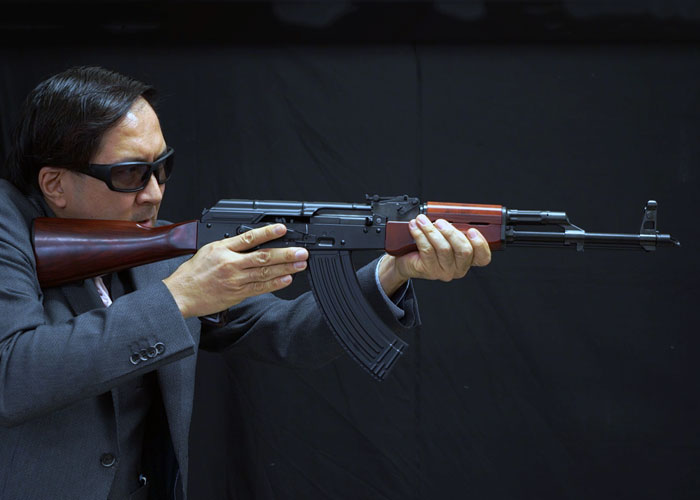 During the Maru-Fes Online Part 3 that was held in November 2020, Deka Shimamura, the PR guy of Tokyo Marui, together with military Virtual YouTuber Irodori Mayoi, revealed a new gas blowback rifle, the AKM Gas Blowback; and a new fixed slide compact gas pistol series that is comprised of the LCP and the Bodyguard 380.
Over the course of months, we started learning about these new airsoft gas guns though unfortunately for those living outside of Japan, most of the promotional materials regarding these have been in mainly in Japanese. On our part here at Popular Airsoft, we try as much as possible to get the information even clearly for our English language readers.
But today, we are in for a retreat, a rare one in fact. Tokyo Marui rarely puts out videos in the English language, or any language at that, though we cannot recall if they ever did. The company is supposed to present during the Virtual Airsoft Meetup 2021 this Sunday, but with the event postponed, we took finished presentation of the AKM GBB, LCP and Boydguard 380 and have it as a feature story here for our readers to learn more about these upcoming products.
With this video, you are in for a treat, as the Tokyo Marui has kindly made English subs so you can follow Deka as he makes the presentation. As for the highlights of the video, here are the following:
The LCP and Bodyguard 380 share the same internal mechanism that can be used to build other new compact fixed slide gas pistols.
The LCP and Bodyguard 380 are double action and the hop-up system is fixed.
They have been produced to the exact measurements of the real pistols they are based on and can fit the holsters made for the real pistols.
They are going to release a holster for the first time and it will be for use with the LCP and Bodyguard 380 and comes with a removable magazine holder.
The AKM GBB faux wood furniture got the wood look with a special digital process.
The AKM pistol grips are hand painted by an expert craftsman.
These are just some of the features of the upcoming products, but we do not want to get ahead of you. It's best for you to discover what these are in the video below:
Our thanks to Tokyo Marui for this exclusive video release. The LCP NBB Pistol was released early this week.