Get Ready To Watch The 11 Airsoft Players' Choice Awards Ceremony No Covid Passports Necessary
OptimusPrime
12 Apr 2021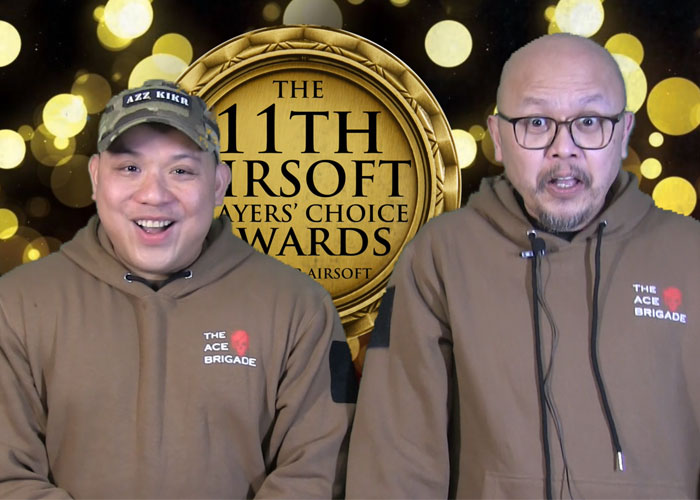 We're just days away from the awarding ceremony of the 11th Airsoft Players' Choice Awards and we hoped you have blocked off your Saturday and attend this virtual event to honour the nominees and winners of the largest online event in airsoft.
As announced previously, there will be virtual presenters in the following categories:
Best Airsoft Retailer for North America
Best Airsoft Retailer For Central & South America
Best Airsoft Retailer for Europe
Best Airsoft Retailer for Asia
Best Gear Retailer for North America
Best Gear Retailer for Europe
Best Gear Retailer for Asia
Best Airsoft Magazine (Print or Digital)
Best English Language Airsoft News Website
Best Non-English Language Airsoft News Website
Best Airsoft Blog (Regardless of Language)
Best Airsoft Community/Forum
Best Airsoft Video Posted Online in 2020
Best Airsoft Event (Over 500 Players)
Best Airsoft Podcast or Video Channel
Best Airsoft Upgrade/Parts Maker
Best Airsoft KABOOM (Grenade/Mine/Mortar/Rocket/Pyro) Maker
Best HPA Airsoft Engine
Best Airsoft Pistol
Best Airsoft Gas Blowback Rifle
Best Airsoft Shotgun
Best Airsoft Sniper Rifle
Best Airsoft Automatic Electric Gun (AEG)
Best Airsoft Manufacturer
Special Airsoft Player Award (Male)
Special Airsoft Player Award (Female)
That's a long list of categories, but it should be fun watching our robotic and fully vaccinated masters of ceremonies Master Chief and Azzkikr who are pictures above as they introduce the virtual presenters. The virtual presenters are some of the well-known names and faces in the airsoft media, industry and community.
Also don't worry about Covid passports as the event is to be held virtually. So don't forget the date, 17 April 2021 at 1100H BST (GMT+1). You can watch from the comforts of your home or wherever you have access to the internet.
Bookmark https://players.choice.popularaisoft.com/ on your browsers and get ready for the show!