Hasbro & 343 Industries To Launch A Line Of NERF Halo Blasters
Gungho Cowboy
20 Feb 2020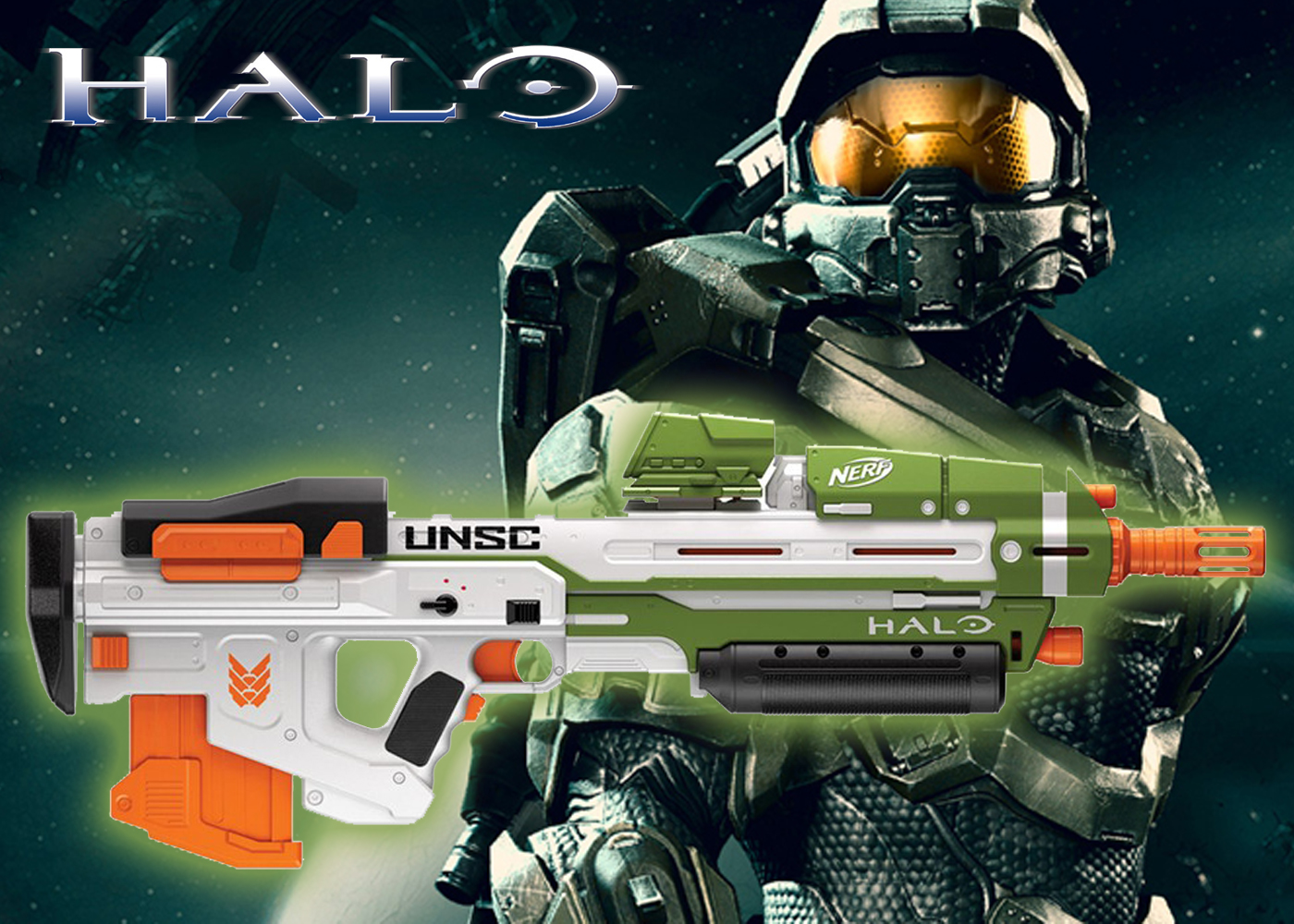 Post SHOT Show 2020 and pre-IWA Outdoor Classics 2020, we'll all be talking about the airsoft guns and even real steel firearms that were seen and to be seen. If you need a short respite from all of these, then you might welcome this development as Hasbro and 343 Industries announce that they are going to release NERF Halo Blasters.
Hasbro already has released Fornite and Overwatch Blasters as well as Super Soakers so they might as well grab another mega video game franchise to base their new NERF Blasters on and Halo is a good match with the weapon designs of the video game can be made into reality as NERF guns.

For fans of the Halo video game, they can rejoice that the M40 Assault Rifle will be released together with versions of the SPNKr MicroShot and the Needler MicroShot. There is no airsoft version of the M40, but there is an M5AB airsoft and there is an airsoft project to turn a Halo Needler into an airsoft gun based on a collectible prop. So far there is no airsoft MicroShot project that we have heard of.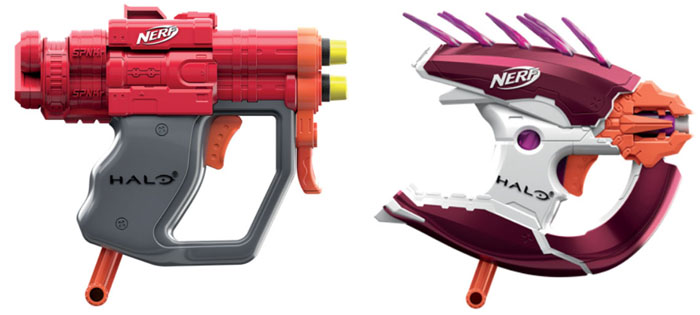 The collaboration was announced in time for the planned launch of the new Halo Infinite which is expected to be released in the Holiday season. The NERF Halo Blasters will be released prior to that, expected to be on the shelves of retailers in the U.S. and U.K. by Fall and the rest of the world to follow after that.
More details in the press release below:
Hasbro Partners With 343 Industries to Launch Halo Infinite NERF Blasters

Hasbro Unveils NERF Halo MA40 Blaster and MicroShots Assortment Inspired by the Legendary Halo Franchise

PAWTUCKET, R.I.--(BUSINESS WIRE)--Feb. 18, 2020-- Global play and entertainment company Hasbro, Inc. (NASDAQ: HAS) today announced a partnership with 343 Industries to introduce a range of officially licensed Halo® NERF blasters, including a first look at the NERF Halo MA40 Blaster and NERF Halo MicroShots assortment hitting shelves this fall in the U.S. and U.K.

This partnership will unite two leading brands: Halo, who has fundamentally changed the videogame landscape for nearly two decades, and NERF, who has captivated generations of fans as the leader in foam, action-based performance toys.

The NERF Halo blasters will immerse Halo fans into the highly anticipated next chapter of the legendary Halo franchise, Halo Infinite, featuring the iconic Master Chief. Through an epic line-up of sci-fi inspired NERF blasters designed to look like the accessories featured in the game, fans can play out the heroic battles in an interstellar war between humanity and an overwhelming alien threat.

"Halo consumer products licensees and categories have expanded significantly since the launch of Halo 5: Guardians in 2015," said John Friend, Head of Consumer Products at 343 Industries. "Halo has grown to become one of the leading sci-fi transmedia and entertainment franchises through the release of our many books, comics, apparel, and so much more. Hasbro is the perfect partner to bring the heroism of the Master Chief to fans of all ages and expand the Halo Universe to a new generation."

To kick off the partnership, Hasbro unveiled three forthcoming products: the NERF Halo MA40 Blaster, a motorized, semi-automatic blaster that includes a 10-dart clip and 10 ELITE darts, and two collectible single-shot MicroShots blasters inspired by iconic Halo launchers – SPNKr and The Needler. Select products will also include an exclusive Halo Infinite code for unlockable game add-on content.

The NERF Halo MA40 Blaster, NERF Halo SPNKr MicroShot, and NERF Halo NEEDLER MicroShot will debut at most major retailers in the U.S. and the U.K. this fall, with additional markets to follow in 2021. The segment will continue to build with additional blasters, accessories, and retail exclusives launching later in the year.

"NERF and Halo are both heritage brands that kids have grown up with and loved for decades, and we've found a strong overlap within our consumers," said Adam Kleinman, Vice President of Global Brand Strategy and Marketing, Hasbro. "We are constantly looking into ways to bring more innovation and excitement to the NERF brand, and saw an incredible opportunity to collaborate with 343 Industries as they reinvent Halo for the next generation."

Halo Infinite is set to release this Holiday alongside the next generation Xbox gaming console, the Xbox Series X. Follow NERF on social (Instagram.com/NERF and Facebook.com/NERF) for more information on Halo and upcoming releases.