ICS Stealthily Releases New Products
OptimusPrime
16 Jul 2012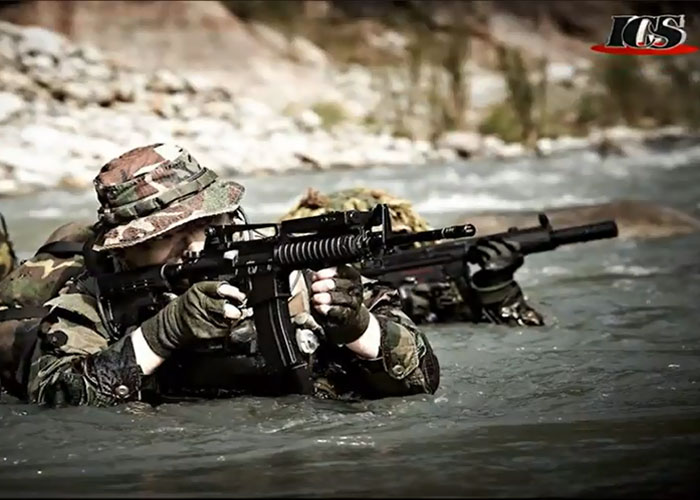 If you have noticed in the past week or two (or more), most of airsoft product news at most airsoft news sites and forums have been dominated by WE Airsoft, KWA, and VFC/Umarex/Elite Force. Nothing really wrong about such news as their new products are welcome giving more choices for the airsoft players. As the world airsoft community is abuzz in their new releases for Summer 2012, ICS have released some stuff that are also worthy of our attention without making any major announcements, and just posted these at their website.
And it's not about their upcoming M1 Garand which is delayed and will be released, hopefully, by September of this year, nor about their CXP-16 and G33, the latter which we still have to get more details.
What ICS have done is to enhance their existing product lines, making more choices for their loyal customer base, and for entry level airsoft players. They have released a Sportline series, released tan versions of their existing sportline and metal AEGs and added two new minor products that you might want to look into. So I'll just enumerate what these are: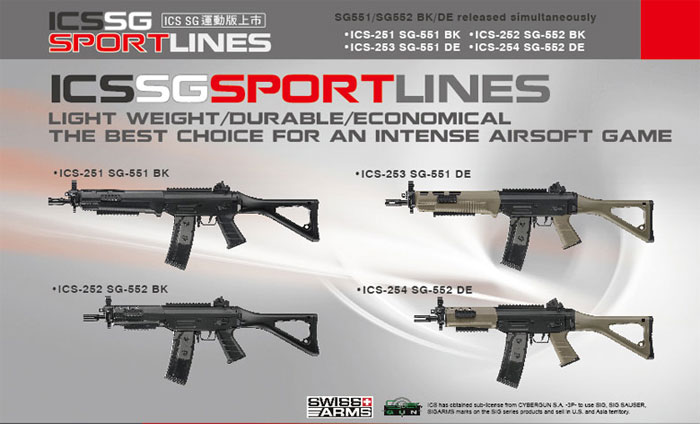 I'll have to admit that the SG series ICS are one of the better performing SIG AEGs in the market and I've been at the receiving end of some of these during CQB games and they're accurate and precise in the hands of a competent airsoft player. They are very responsive when the trigger gets squeezed, and handling is really good. ICS now released a Sportline version of their SG series which make them even more affordable and can be recommended as high performing entry level AEGs for newbies and cheaper option for the budget-conscious airsoft veteran. These are made of industrial strength plastic and aluminium and they maintained the instant assembly and disassembly design.
As how to how affordable these are, we'll have to wait until wholesalers and retailers announce stock availability.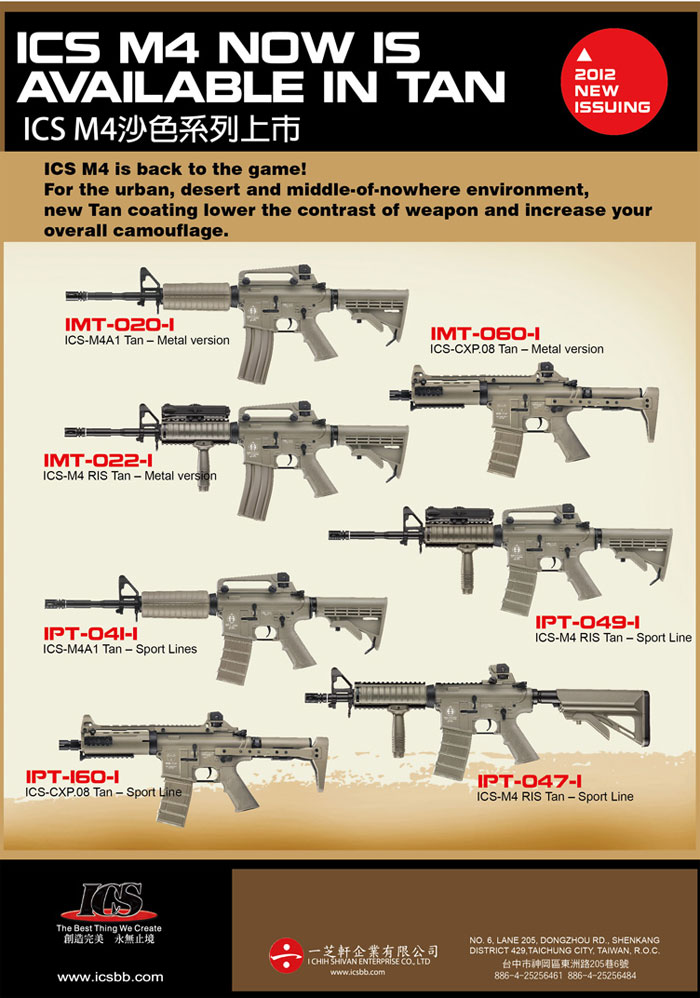 Other than being some of their hotsellers, the ICS M4s now get their tan look. The Metal and Sportline versions get the same treatment, including their unique ICS-CXP.08 Concept Rifle.
ICS M4 Steel Sling Swivel for Retractable Stock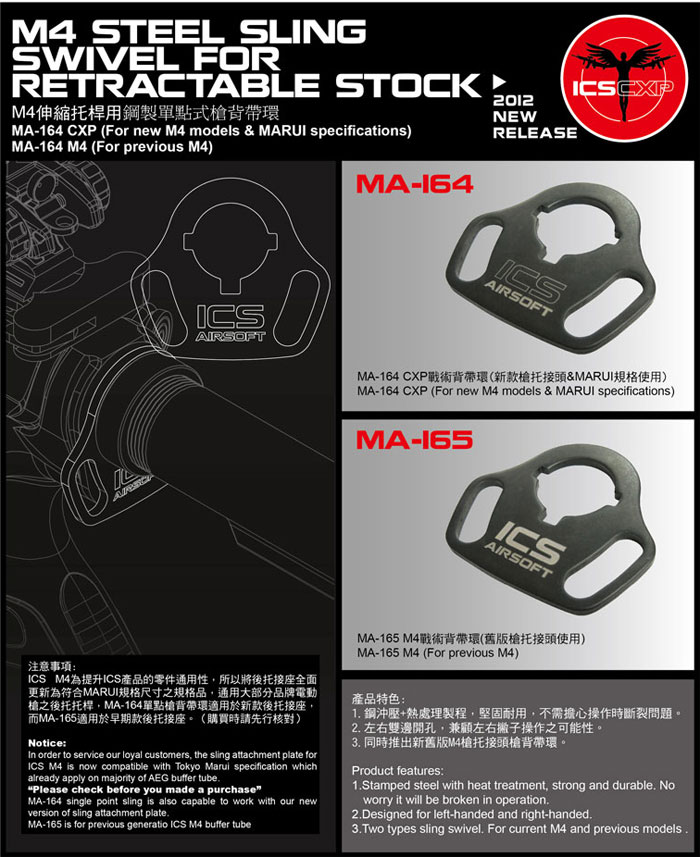 They have released two models of these with the MA-164 CXP model made to be compatible with Tokyo Marui M4 AEGs which have retractable stocks and for their new M4 models which would probably include the CXP-16 and their M4 Tan series. The MA-164 M4 is for older models and they have not certified of this is Marui-compatible.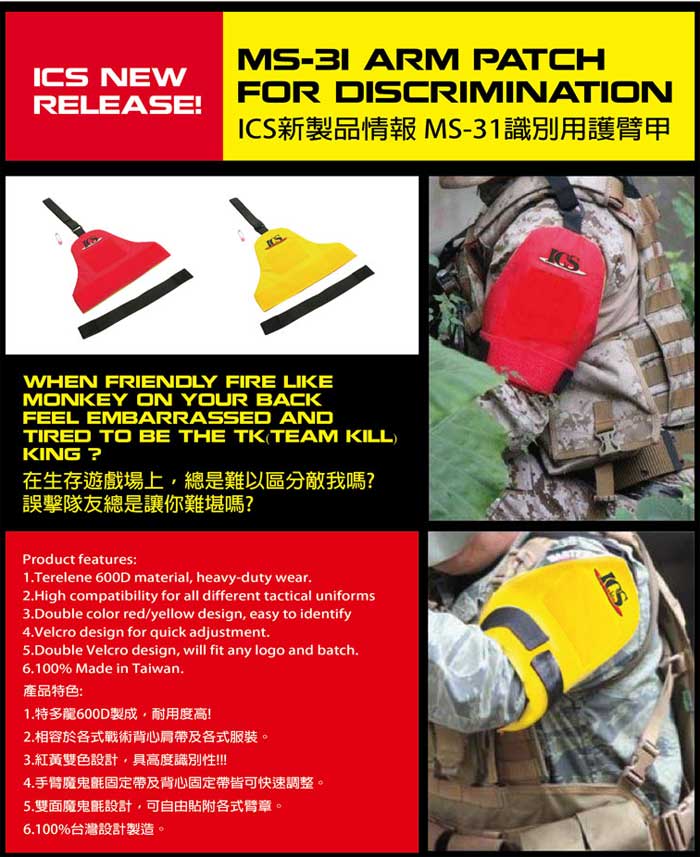 Simple but interesting, the ICS MS-31 Arm Patch can serve two purposes. The first one as a team or group identification to prevent friendly fire especially in airsoft games where opposing sides have players who wear similar camo patterns or BDU colours, especially during the usual weekend airsoft skirmishes. The second one as "Death/Hit Markers" akin to "Kill Rags" predominantly used in the U.S.A. But it will depend on airsoft games organisers who will decide on how this arm patches are to be utilised.
These are just available in Yellow and Red colours, though it would be great if they add more colours especially for big airsoft events when there are more than two groups battling it out.
So there you go, some new products from ICS for this summer. They may not be as exciting as the upcoming models such as the M1 Garand, the G33 or the CXP-16, but they are now available, so waiting will not be long. Now, it's just a matter of ICS moving quickly to deliver these for their retailers to stock-up and sell whilst the summer season is still on, and that, for us, is what we call "total airsoft war season."