BRZRKR, Keanu Reeve's Comic Book Project Blasts Through Its Crowdfunding Goals
Logan
24 Sep 2020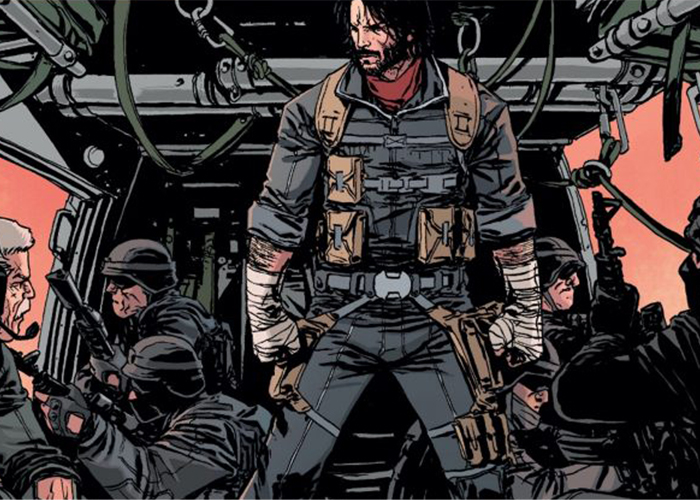 In the midst of the Covid-19 Pandemic, Keanu Reeve is busier than ever with projects. He is filming the latest The Matrix movie and had his Bill and Ted Face The Music recently released to good reviews and to the delight of fans of the Bill and Ted movie franchise.
Now, he is has a comic book project. In collaboration with New York Times bestselling graphic novelist Matt Kindt (Folklords, Justice League of America), he will be releasing BRZRKR, a "brutally violent" 12-chapter comic book series with the first coming out in September 2021:
BRZRKR is the first comic book and graphic novel series from the iconic Keanu Reeves. Other collaborators for this project are Eisner and Harvey Award-nominated colorist Bill Crabtree (BPRD), and letterer Clem Robins (Hellboy).
BRZRKR will be distributed by BOOM! Studios, which also publishes the Bill and Ted comic book series. The story is about an immortal warrior who is known as Berzerker who fights his way through the ages (sounds like Old Guard?) and in the modern age, found himself working for the U.S. government taking up missions that is just too violent for mere mortals to undertake.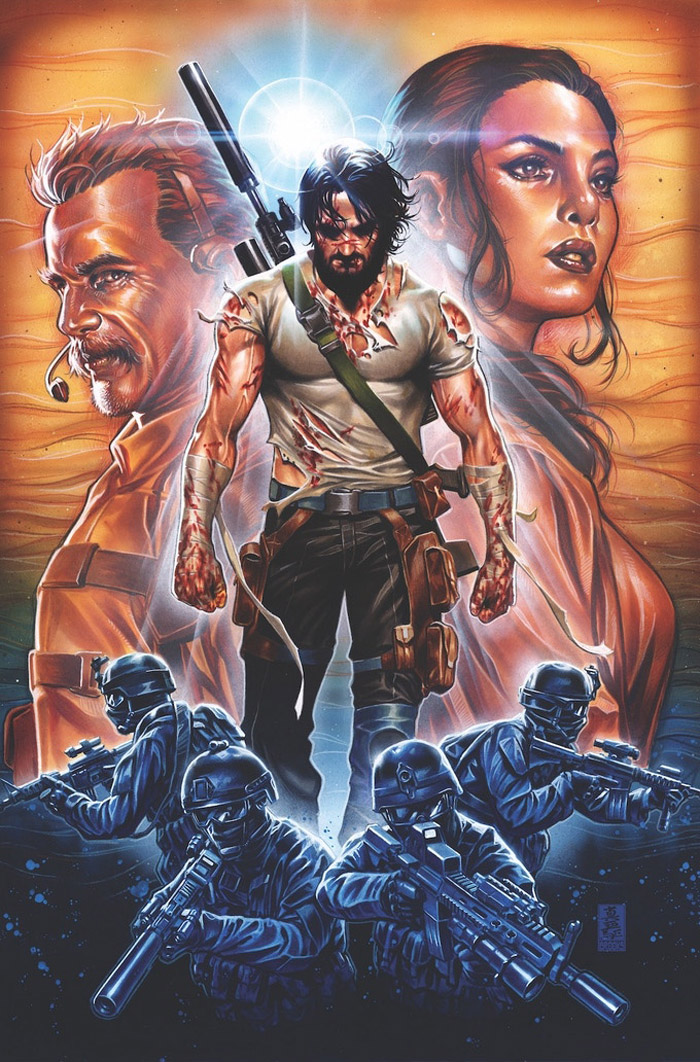 ---
In a statement issued in July, the 55-year old Reeves said, "I have loved comics since I was a young kid and they have been a significant influence on me artistically."  
"The best collaborations have each partner bringing something unique to the table. Wth BRZRKR we mixed a potent cocktail of all the things that we love: the tale of an immortal warrior laced with history, conspiracies, spirituality, and a gigantic helping of bonkers action and violence — all with intense purpose and ultimately a heartbreaking discovery." said Kindt.
The BRZRKR Comic Book Project is now on Kickstarter for crowdfunding and it immediately blew through its crowdfunding goals in the first 24 hours. It has already reached over US$1 million in pledges from its original goal of US$50,000.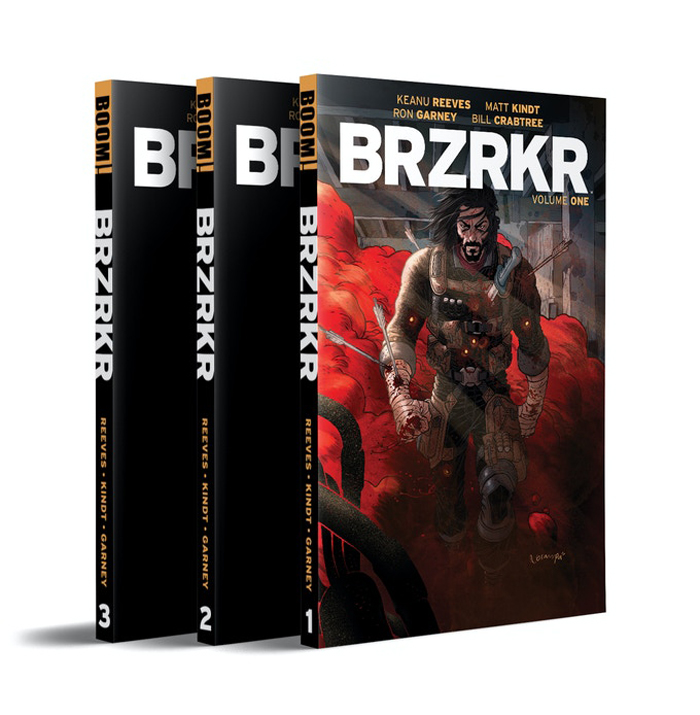 Each comic novel volume in BRZRKR will have four chapters. The first volume is estimated to be released in September 2021,  the second volume in April 2022, and the third volume in September 2022. Options are the Softcover Edition (US$50), Kickstarter Exclusive Limited Softcover Edition (US$75), Hardcover Edition (US$99), Kickstarter Exclusive Limited Edition Deluxe Hardcover (US$125), Kickstarter Exclusive Limited Edition Deluxe Boxed Set (US$250), BRZRKR "Fully BRZRK" Complete Collection (US$325), BRZRKR "Bronze Age" Kickstarter Exclusive Limited Edition Deluxe Boxed Set (US$350), BRZRKR "Gunmetal" Kickstarter Exclusive Limited Edition Deluxe Boxed Set (US$500), BRZRKR "Platinum Immortal" Kickstarter Exclusive Limited Edition Deluxe Boxed Set (US$1,000), and the Appear in BRZRKR and Kickstarter Exclusive Limited Edition Deluxe Boxed Set (US$2,499).
If interested in being one of the first owners of the BRZRKR Comic Book Set, you got a few days remaining before the campaign ends. Deadline for pledges will be on October 1, 2020. If you miss it, you will have to wait for the release of the volumes at the comic book store near you.