Airsoft "Mossberg 500 Cruiser" Unboxing
OptimusPrime
20 Oct 2020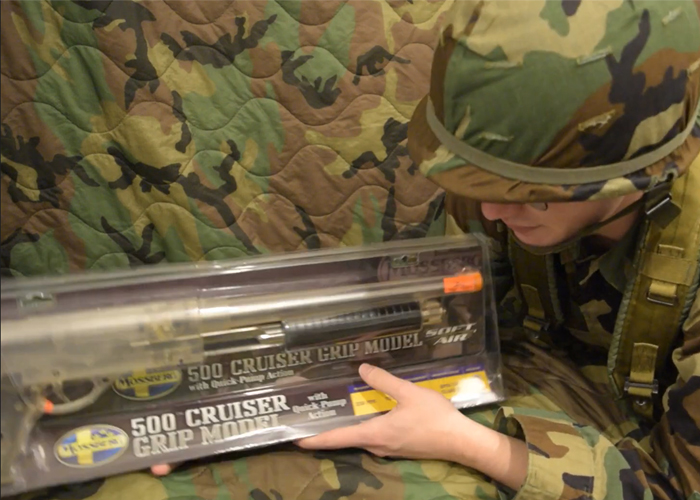 Second airsoft unboxing news today as Nineball69 unboxes the Ithaca 37 "Mossberg 500 Cruiser" airsoft shotgun which is probably good for bedroom plinking... "There's so much screwed up with this model that I wouldn't even know where to start with it. We'll call it the 'Mossberg 500'...for now.
It's also extremely difficult to find *ANY* information on this particular product...at all.
It's a long video, but there's a lot to explain about this particular model, and I didn't even remotely cover all of it, mostly only what pertains to a broad overview, and most importantly, the unboxing. There is a scant review performed here, as well.
I believe that this package was actually *not* made in 2000 as I had first believed, but rather that perhaps the instruction manual was first printed in 2000. However, considering that Google Search returns zero results with any product information entered, it's plausible that it could have been. It's still an incredibly old find, regardless.
Made in South Korea by Toystar, licensed from Mossberg (wtf) as the '500 Cruiser Grip Model', and imported/distributed by Cybergun/SoftAir/3PSA."