BB2K Airsoft: Marui Lightning Hawk GBB
OptimusPrime
15 Dec 2019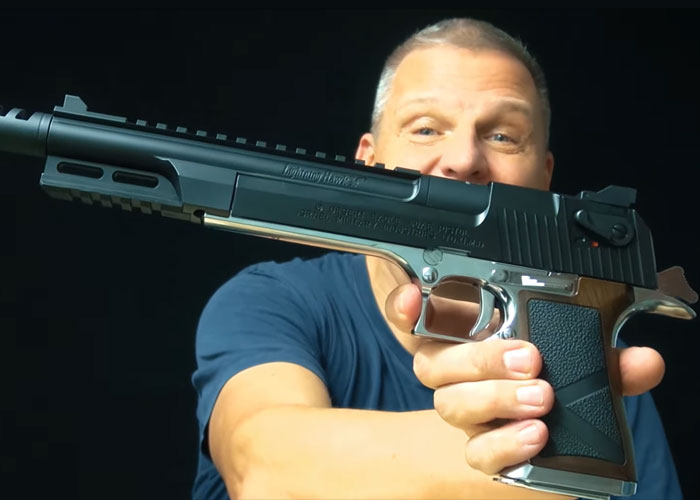 It's a very long gun for the Bruce of BB2K Airsoft as he reviews the Desert Eagle-based Tokyo Marui Desert Eagle Lightning Hawk designed for the Biohazard 2/Resident Evil 2 video game... "Known from the video game Biohazard Evil 2 remake of 2019 I show you here the Lightning Hawk 10-Inch .50AE Magnaport Custom prototype of Tokyo Marui in a Limited Edition. The Desert Eagle is used by Leon S. Kennedy and comes from the famous KENDO Custom Shop in Racoon City.
Tokyo Marui has shown a lot of love for the Deatil again and spoiled with this Limited Edition not only collectors but also lovers of the Biohazard series. The Airsoft comes as in the remake of Biohazard 2 in a wooden box with KENDO Custom and Lightning Hawk logo. Embedded in the box in foam is the Lighning Hawk 10 "Magnaport Custom prototype, a chrome spare cartridge and a chrome replacement slide with everything that goes with it, so the 10" can be swapped quickly for the chrome 6 "slide.
The whole thing is supplemented with many small details that I show you all in the review. I wish you much fun."