Paintball Giant G.I. Sportz Goes Into Administration
Gungho Cowboy
19 Oct 2020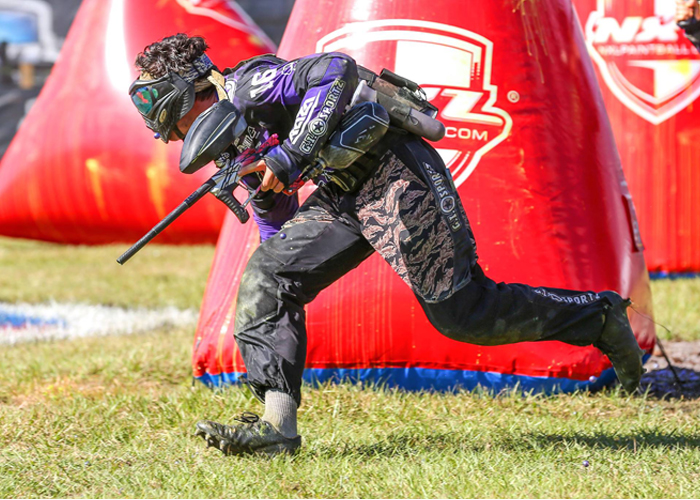 The Paintball empire G.I Sportz and its affiliate Tippmann Sports have filed for bankruptcy in the U.S. According to a Bloomberg report last week, a judge in Quebec where G.I. Sportz is based, have placed both companies under receivership and have appointed KSV Advisor to handle the firm's finances while it undergoes restructuring.
G.I. Sportz is the largest paintball company in the world carrying most of the familiar brands in the industry apart from Tippmann. Brands include Empire, JT Paintball, Spyder, and Force. It is also in airsoft with Tippmann Tactical which supplies a whole range of airsoft guns, accessories and gear. Private equity firm Fulcrum Capital Partners owns a majority of the firm.
The company has been struggling with its finances in recent years, accumulating debt and has been unable to pay US$29 million it has received under a credit arrangement. An entity called Kore Outdoor is said to be keen in buying the operations and continuing business which means also undertaking the secured debt of G.I. Sportz.
---

---
On PB Nation, there is a post quoting G.I. Sportz's Johnny Rathbun who assures customers that the process will not affect the brands and products carried by the company:
"As many of you have probably read or heard about the Bloomberg report today regarding bankruptcy and GI Sportz. I am here to calm the waters by assuring you that this "restructuring" will not affect any of the brands or products that you get from this company. Chatter is chatter, but rest assured this management group and the company will not be skipping a beat as we navigate into paintballs future. If you have any questions you can definitely ask and we will answer the best we can during this time. More information will be coming out in the weeks but again, we are not going anywhere. Feel free to share if you feel the need."
It's not over yet for G.I. Sportz but these days are tough for the paintball industry given that it has been affected by the Covid-19 pandemic as it has affected paintball games due to social distancing rules. So far, there is no news in the airsoft industry indicating any of its major players to be affected by the pandemic and it is still business as usual. But with a second wave starting in major markets, it may affect airsoft games as well as government start imposing new rules on social distancing that may soon affect outdoor games as the number of infections are rising faster, especially in Europe and North America.
Top photo: G.I. Sportz on Facebook