Just A Week To Go Before The Nominations Begin! Get Ready!
OptimusPrime
19 Nov 2018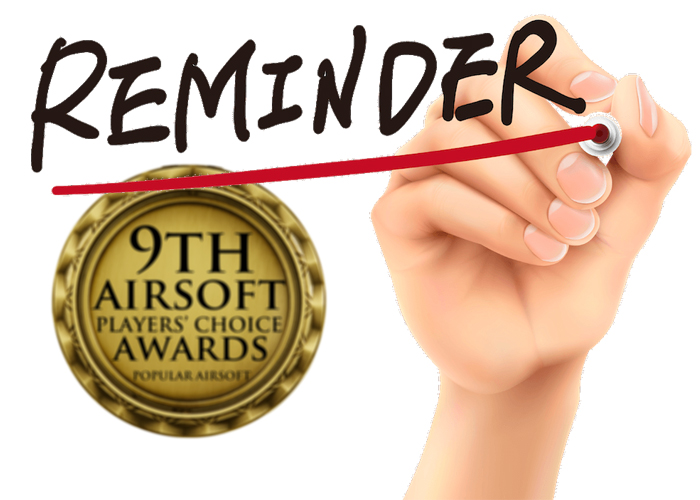 In case many of you have forgotten, we are again putting out a reminder that the first phase of the 9th Airsoft Players' Choice Awards, the Nomination Period, will start on the 26th of November 2018. If you have not yet made a list of nominees to submit once this period starts, we highly suggest that you better start doing so this week.
The question often asked is: who gets nominated? Well, it is a who and what? An airsoft company, product, magazine, YouTuber, blogger, team, player, community can be nominated depending on the categories. For the 9th awards, there are twentyfive (25) categories:
Best Airsoft Retailer for North America
Best Airsoft Retailer for Europe
Best Airsoft Retailer for Asia
Best Gear Retailer for North America
Best Gear Retailer for Europe
Best Gear Retailer for Asia
Best Airsoft Magazine (Print or Digital)
Best English Language Airsoft News Website
Best Non-English Language Airsoft News Website
Best Airsoft Blog (Regardless of Language)
Best Airsoft Community/Forum
Best Airsoft Video Posted Online in 2018
Best Airsoft Event (Over 500 Players)
Best Airsoft Podcast or Video Channel
Best Airsoft Upgrade/Parts Maker
Best Airsoft KABOOM (Grenade/Mine/Mortar/Rocket/Pyro) Maker
Best HPA Airsoft Engine
Best Airsoft Pistol
Best Airsoft Gas Blowback Rifle
Best Airsoft Shotgun
Best Airsoft Sniper Rifle
Best Airsoft Automatic Electric Gun (AEG)
Best Airsoft Manufacturer
Special Airsoft Player Award (Male)
Special Airsoft Player Award (Female)
Also, as much as we here flattered by the submissions by airsoft players worldwide, Popular Airsoft is disqualified from being nominated in the awards by the mere fact that it is the organiser behind the awards. Please do not waste that nomination, especially in the Airsoft news website, and have another get your nomination. Any nomination of Popular Airsoft will not be counted and will be discarded when the nominations get collated after the end of the Nomination Period.
It is going to be a long Nomination Period to give airsoft players more time to make their list. We advise that you better get a pen and paper (or a notepad if using your laptop or mobile) and list down possible nominees for each category. You can then list the reason(s) why for each name and weigh them to make your decision. Whilst you don't need to submit a nominee for all categories, we highly recommend that you make a complete list to help make the Nominations Period a thorough process.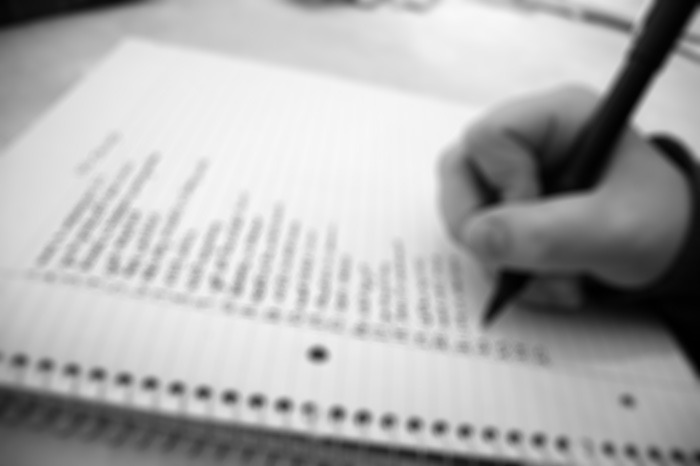 Even if the Nomination Period hasn't started yet, you can already make your list of Nominees. Remember if you Nominate and also vote during the Voting/Finals Period, your name gets entered twice in the raffle draw.
So get ready then! See you online at the official website of the Awards next week.