Limited Edition Resident Evil RE:2 Leon S. Kennedy RPD Vest Replica Released
Gungho Cowboy
28 Aug 2019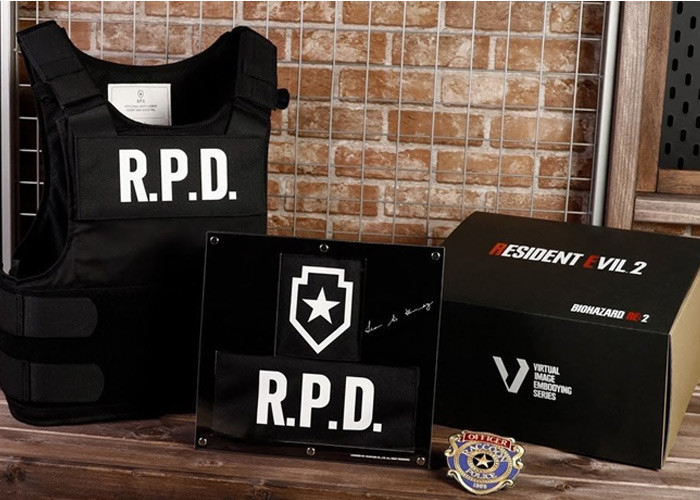 Resident Evil/Biohazard fans now got something to collect apart from the airsoft gas blowbacks pistols and automatic electric shotgun made by Tokyo Marui for the game franchise owned by CAPCOM. The official Facebook page of the game announced the release of the Limited Edition Resident Evil RE:2 Leon S. Kennedy RPD Soft Armor Vest Replica and described by Blowback Co. Ltd.:
This soft armor vest was appeared with Leon S. Kennedy in Resident Evil RE:2, well-known Capcom's video game.

In "Resident Evil2" A deadly virus engulfs the residents of Raccoon City in September of 1998, plunging the city into chaos as flesh-eating zombies roam the streets for survivors. An unparalleled adrenalin rush, gripping storyline, and unimaginable horrors await you.

Witness the return of Resident Evil 2.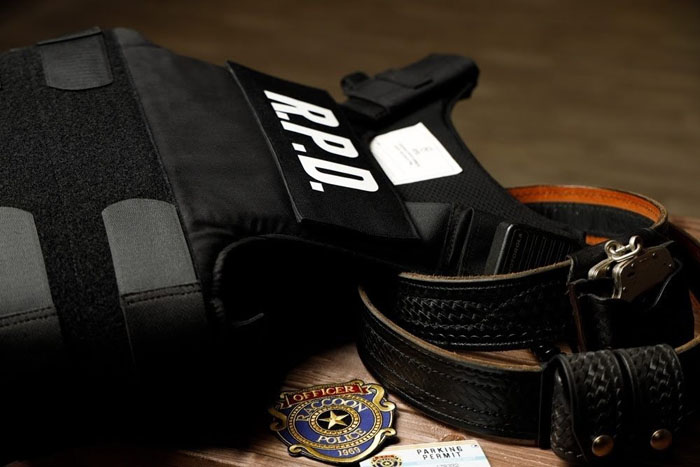 Produced by Aggressor-Group and Blowback Co. Ltd. each vest will come with its own serial number and the owner can write his/her own name in the vest's inner contract label.  It comes in a box and wrapped "RPD Inspected & Stamped."  The outer fabric is 100% cotton whilst the inner fabric is 100% polyester. As for sizing, it's free size so it can readily fit body sizes from Medium to XL.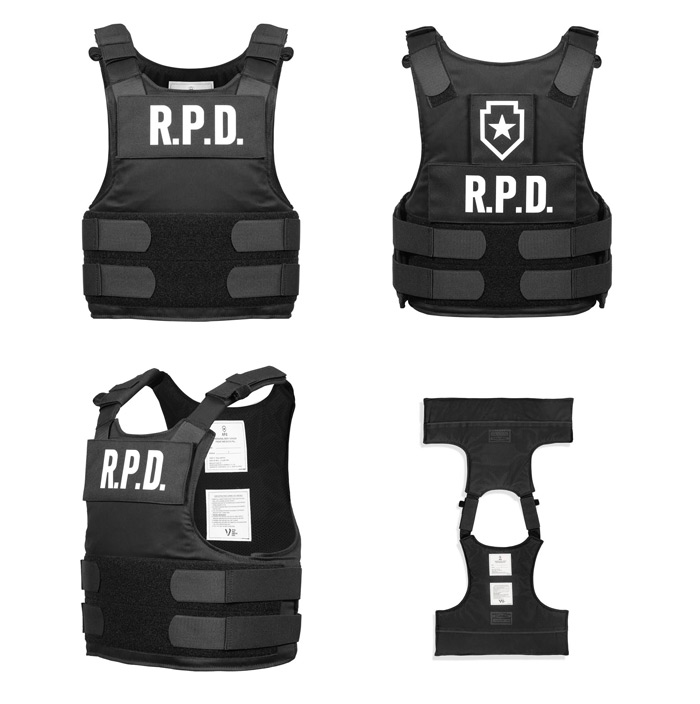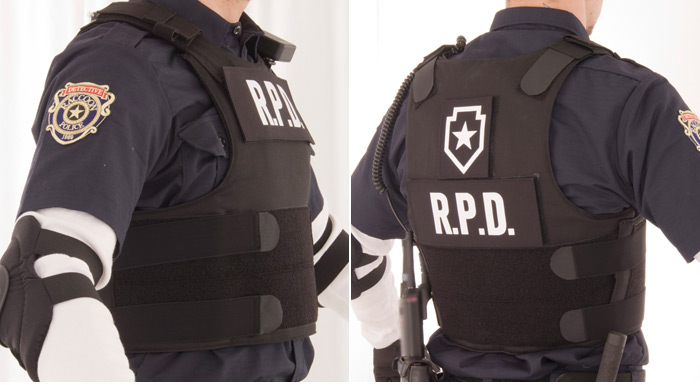 This is the full replica of the vest worn by Leon S. Kennedy in the game, and the whole package comes with following:
A signed frame of Leon S. Kennedy
1x RPD emblem
2x large RPD patch
1x RPD police officer patch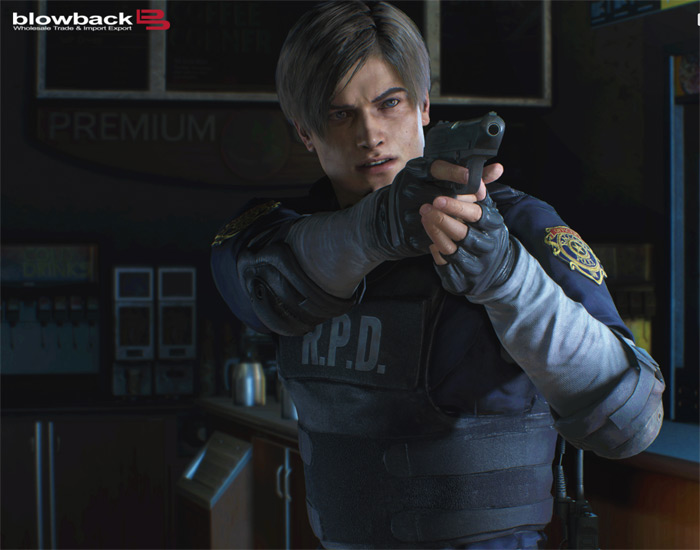 As for the weapon that can go along with the replica vest (as well as you need a full costume of the RPD uniform for cosplay purposes), you will need to purchase the Tokyo Marui Limited Edition Lightning Hawk .50AE 10inch Magna Port Custom. Already available to purchase at Tokyo Marui resellers worldwide, this gas blowback pistol has a 10-inch barrel that can be replaced with a 6-inch custom barrel. Based on the Tokyo Marui Desert Eagle .50AE GBB Pistol, according to the Resident Evil/Biohazard storyline, this pistol was designed by Raccoon City gunsmith Robert Kendo.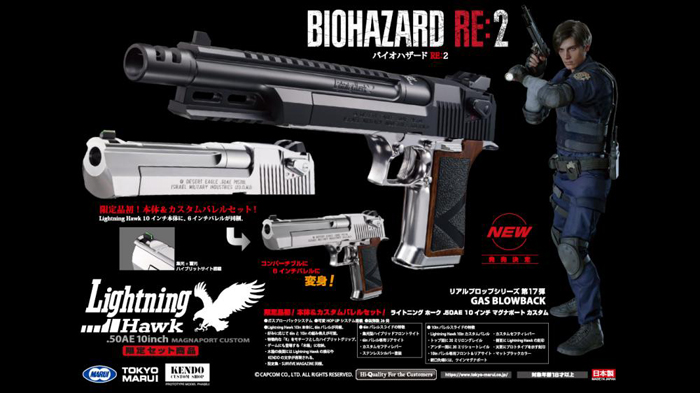 The Limited Edition Resident Evil RE:2 Leon S. Kennedy RPD Vest Replica is available in Japan in the following stores: E-Capcom, Aggressor-Group, First Japan, and Fortress. For overseas buyers/resellers, they will have to get in touch with Blowback Co. Ltd. as they handle many export business for airsoft gear makers and manufacturers in Japan.