Maryland Senate Bill 742 On Banning Imitation Firearms Withdrawn
Logan
10 Mar 2016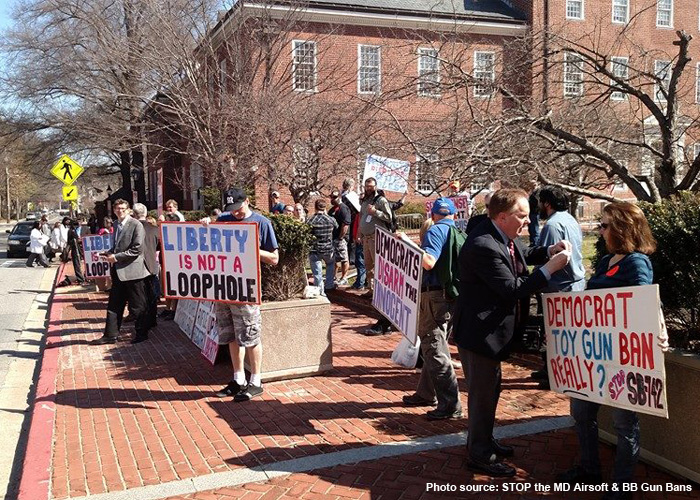 The Maryland airsoft community is now showing the way on how to effectively block legislation that will ban imitation firearms, airsoft guns included. In what is said to be a victory last March 9, 2016 during the hearing on Senate Bill 742 (Public Safety - Imitation Firearms – Prohibition) sponsored by Senators Muse, Benson, Conway, Nathan-Pulliam, and Waugh, the Bill was withdrawn to the glee of the protestors against SB742 who massed at the Lawyers Mall.
We still do not have the transcript on the Senate hearing that led to the withdrawal of SB742, once it gets published, we'll post it here.
While it is indeed a victory, the campaign against the proposed prohibition of imitation firearms is still far from over. A bill in the lower house, House Bill 879 (HB879) filed by Delegate Jill Carter (D, 41st District Baltimore) is still going through the process and is up for a hearing on March 15, 2016 at 1300H. HB879 is the more prohibitive of the two bills since it proposes criminal penalties which means a fine and jail time while SB742 proposed civil penalties.
With SB742 now out of the way, the community can now focus their efforts of preventing HB879 from turning into a law and thus prepare for another rally when the House Judiciary Committee convenes on March 15, which is next week.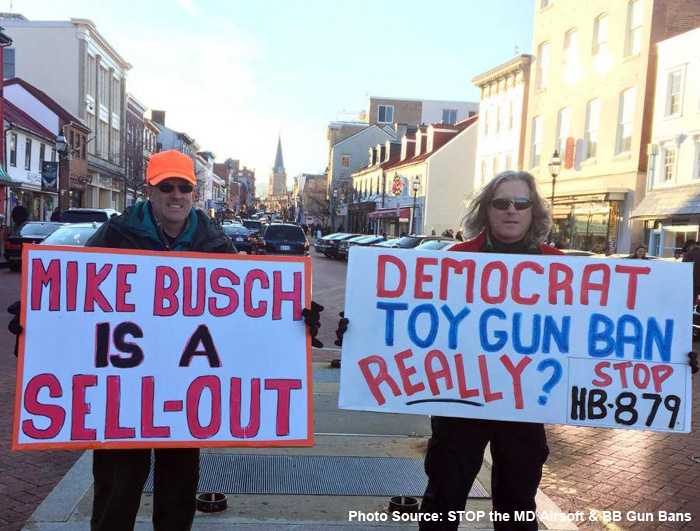 Many are against the proposed bills since they do not really solve the problem of gun violence at all that even the Maryland Sheriffs' Association are opposing the bills. HB879 now needs the attention of every airsofter in Maryland, including airsoft businesses and related services should start contacting the members of the House Judiciary Committee to state their opposition to the bill.
The "STOP the MD Airsoft & BB Gun Bans" Facebook Page is the main group opposing the bills. For those who want to state their opposition and show their support to the campaign can go to the page to check for information and talking points in order to have one unified voice against HB879.
If the community in Maryland stops HB879 next week, then there might be hope for other similar bills in other states, such as in Massachusetts to be stopped as well.