Maxim Defense Merges The PDX With The AR-15 In The MD-1505
Gungho Cowboy
16 Oct 2021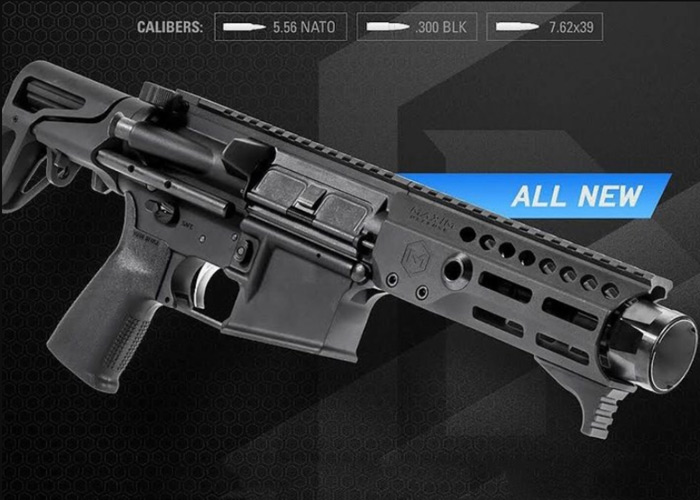 *Sigh* we have been waiting for an airsoft Maxim Defense MDX or PDX for some years now. There was the announced Maxim Defense MDX-415 AEG and GBB licensed to VFC in 2018, but it's almost the end of the 2021 and it looks it has been shelved. But for now, we just have to settle for press releases of products from the company released for the real steel market.
The latest to be announced is the Maxim Defense MD-1505 which the company announced as having the Maxim Defense PDX ingenuity in a standard AR-15 package and bringing it to a more affordable price point that those looking for the PDX design can settle for.
---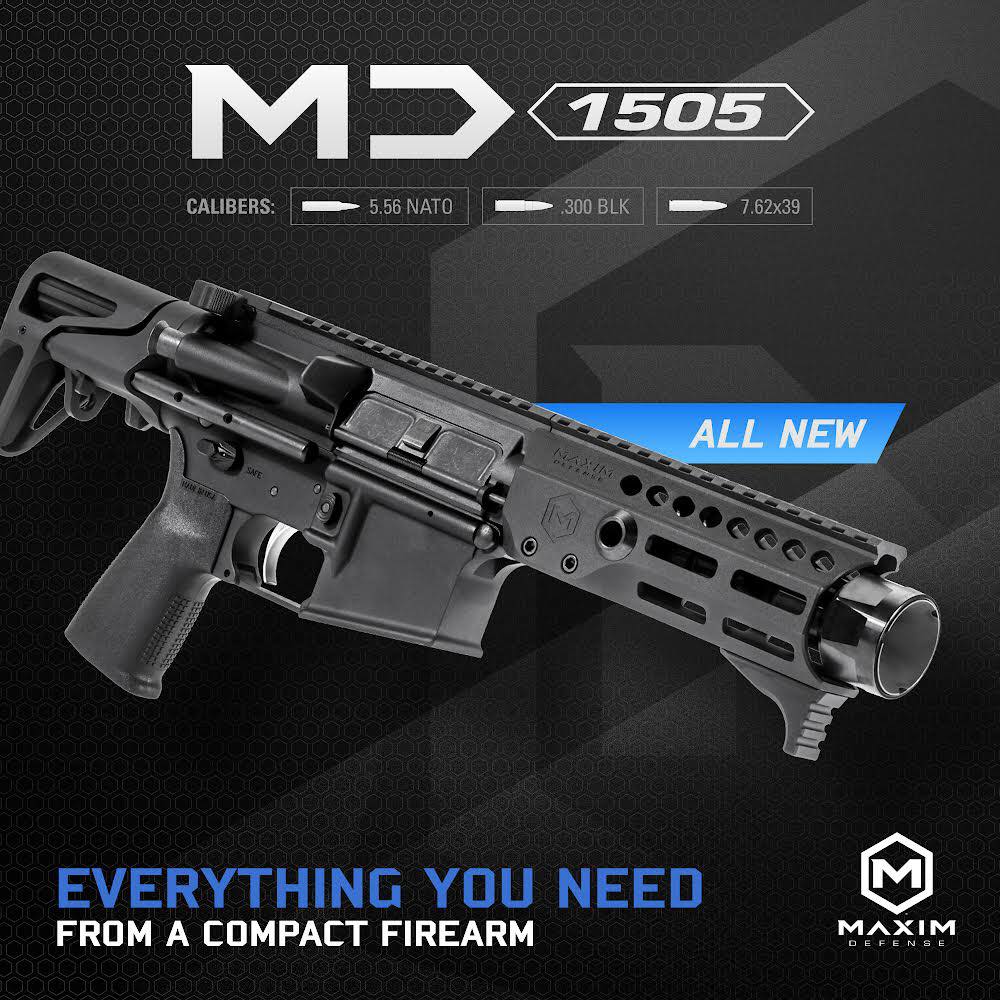 There are three models: the MD-1505S which comes with the SCW compact stock; the MD-1505SPB that has the SCW brace; and the MD-1505SPS with the SCW pistol system. All of these models are equipped with the patented Maxim HATEBRAKE which "reduces recoil, decreases flash signature, pushes gasses and concussion wave downrange away from the operator, and improves overall performance in short barrel pistols and rifles."
---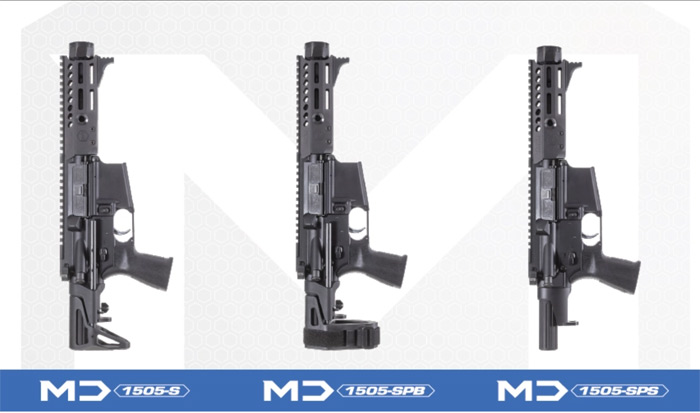 ---
The free-floating Maxim Slimline handguard provide a monolithic-like upper receiver platform and M-Slot compatibility on five sides. The MD-1505 has fully ambidextrous magazine release and selector.  Whilst it is the same in length as the PDX, it does not use Milspec forged receivers, which probably was decided to keep the costs down.
Here are the specifications:
CALIBERS: 5.56 NATO, .300BLK, 7.62×39
BARREL LENGTH: 5.5" / 139.7mm
MUZZLE VELOCITY: 5.56 NATO, 62gr: 1965 FPS avg. .300 BLK, 115gr: 1850 FPS avg. 7.62×39, 124gr: 1675 FPS avg.
FINISH: Black Anodized
OVERALL LENGTH: 18.375" / 466.73mm
MUZZLE DEVICE: Maxim Defense HATEBRAKE™ Muzzle Booster
TRIGGER ALG: Combat Trigger (ACT)
All models are priced at US$1,895.00 which of course is still a price that can be considered expensive, but is cheaper than the PDX series which is priced over US$2,295.00. We just hope that ever an airsoft version of the PDX or the MD-1505 gets released; it won't be with these price tags.