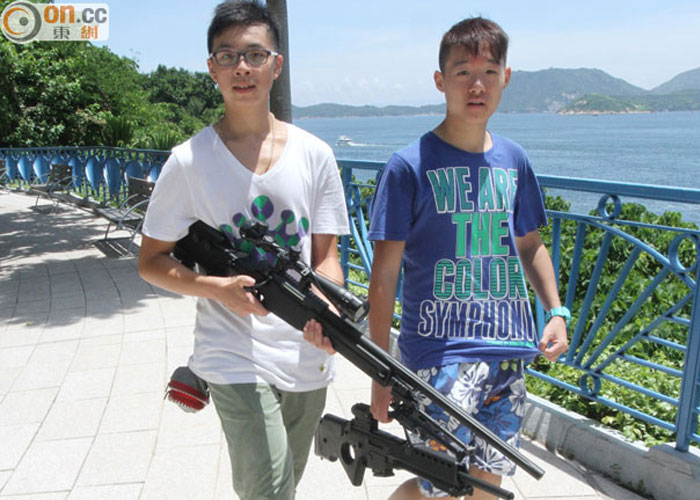 It's a good thing that these two high school students weren't shot by the Hong Kong police whilst carrying airsoft guns in public. These young men, according to Warpaper TV, were about to test their airsoft guns at a public place in Waterfall Bay, spotted a floating body. They cooperated with the police which deemed a dead body more important in their investigation than the two young boys carrying airsoft guns.
Members of the the Hong Kong airsoft community was aghast upon learning the news as they caution airsoft players not to display airsoft guns in public. In recent months there was a spate of shooting incidents involving air guns and raids of certain airsoft shops by the Hong Kong police.
They were interviewed by a reporter from hk.On.cc and they allowed photos of themselves carrying airsoft guns taken.
More on this at Warpaper Beta Site.
You can also read the full report at On.cc.