Airsoft Action Magazine Issue No. 131 Out Now
OptimusPrime
16 Oct 2021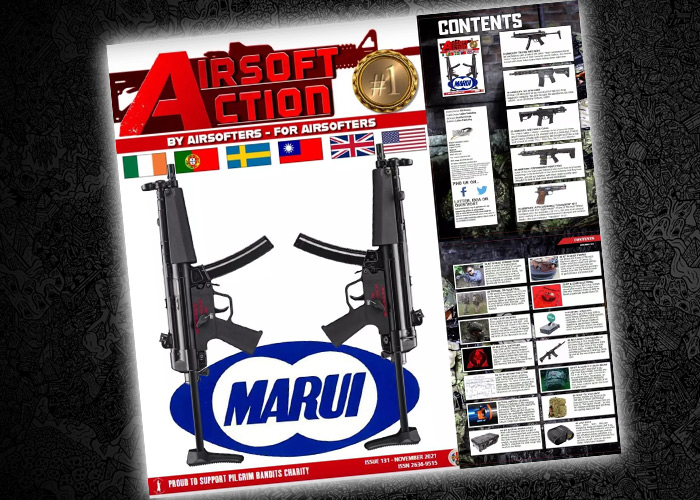 The free airsoft magazine that is available to download worldwide, Airsoft Action Magazine, just announced that issue no. 131 is out now... "Another month has flown by and with airsoft manufacturers now fully back on stream, the Airsoft Action team have been kept super-busy – and with FIVE gun reviews, TEN shotguns in Red Cell, more KIT & GEAR than a surplus store, plus all our regular features and articles there is sure to be something of interest for every airsofter …after all, Airsoft Action is written BY AIRSOFTERS FOR AIRSOFTERS!
As always, Airsoft Action is FREE and you can read it on the Airsoft Action website, plus all of these digital publishing platforms:
You can also grab the FREE Airsoft Action app and take your entire library with you, to read whenever you like, wherever you are!