Airsoft Artisan 12" SUR300 Rail Set Review
OptimusPrime
25 Nov 2022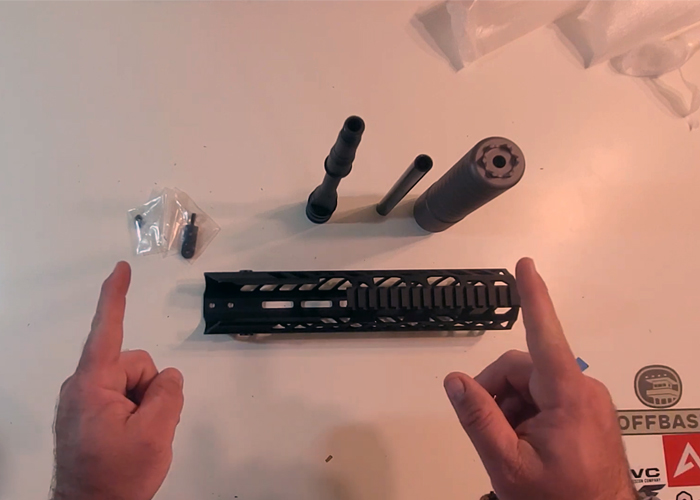 Muddy Reviews tries Airsoft Artisan 12" SUR300 Rail set for the SIG Air/BFC MCX... "Hey everybody welcome to another Muddy Reviews, in this video we are covering the Airsoft Artisan 12 inch SUR300 Rail set for the VFC MCX AEG.
The Airsoft Artisan SUR300 rail is a really high quality Rail for the VFC/SIG PRO AIR MCX Virtus AEG. The Rail is made of high grade alluminum and comes with a 9 inch steel piter barrel and mock 7.62 SIG Suppressor that threads directly to the outter barrel.
The mock suppressor is made of a similar high quality alluminum same as the Rail and has high quality laser engraved SIG trademarks
I picked up this Rail set from the online shop Shooter Combat Gear based out of Hong Kong. The Rail was 164.40$ USD plus shipping to the US.
The only real complaint I have is the fitment isn't nearly as rock solid as the stock Virtus Rail and there is some slight wiggle in the rail but it isn't enough for me to be a turn off.
I honeslty love.how this Rail feels and makes my MCX look, the SUR is a little bit of as my son would say Chonky boy as it is meant to have a suppressor set into it. I went with this Rail as the Ukrainian MCX rifles were using 12 and 10 inch SUR rails and Virtus rails.
I hope this was a useful review for you and if you were interested in the Airsoft Artisan was something you were looking into this video may have helped you make an informed decision. as always thanks for all of your support and I will see you in the.next one, take care!"