Airsoft Meetup At IWA 2013 & Outdoor Classics
OptimusPrime
30 Jan 2013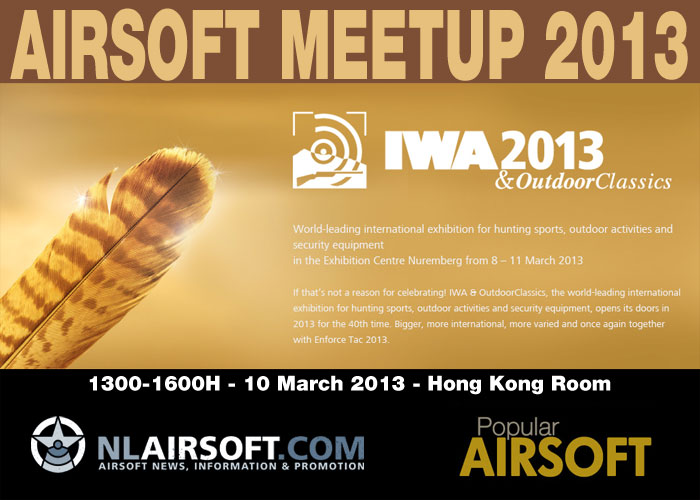 We can finally say that the next Airsoft Meetup at the IWA 2013 & Outdoor Classics is definitely confirmed and it will be at the Hong Kong room at NürnbergMesse, 10 March 2013 from 1300H to 1600H. We would like to thank the organisers of IWA 2013 & Outdoor Classics for allocating a room for our use. This is the second Airsoft Meetup, which we hope will be a tradition during the IWA & Outdoor Classics since the meetup was first organised last year.
This is organised by NLAirsoft.com and Popular Airsoft and anyone interested in airsoft is invited, be it a visitor, a corporate buyer, or an airsoft company. Since we have a 3-hour slot for the room, there will be limited slots for those who intend to present something about their products or company.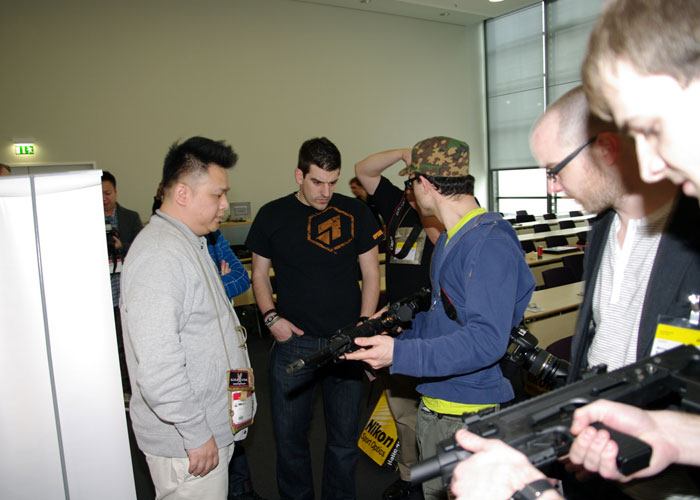 For presentation slots and further questions, please contact us or NLAirsoft.com.
We'll give you more information as soon as we finalise more details regarding the meetup. Below is the map where you can the Hong Kong room: