Archives Glock Slide Set for Glock 34
OptimusPrime
20 Dec 2013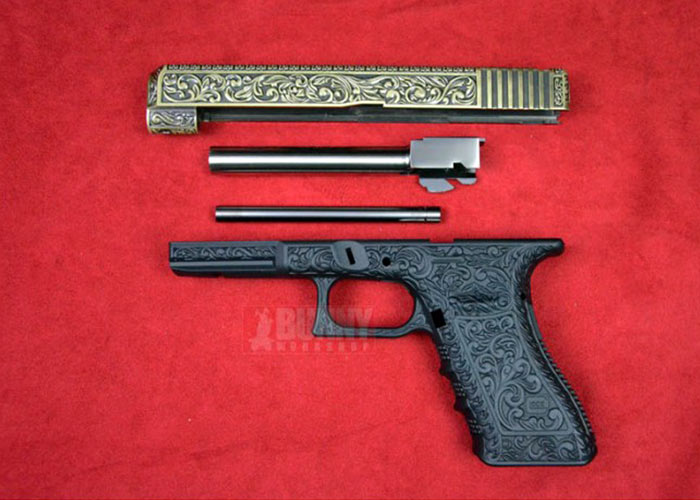 How about giving your Glock pistol the exquisite look by, externals and internals (somewhat) included? If you're willing to give your Glock that quick cosmetic surgery to make it standout in the crowd, you're in luck if it's Tokyo Marui or WE Airsoft Glock 34 Gas Blowback Pistol as Bunny Workshop has this Archives Glock Slide Set for Glock 34.
It does remind you of designs of pistols in the movie "Wanted" starring Angelina Jolie and Morgan Freeman. This set is made of Polymer and Steel with Original Copper Colour, Detailed Markings throughout the Slide, a CNC'd Steel Outer Barrel and also included the Inner Barrel.
Price? It's a good US$99.00.