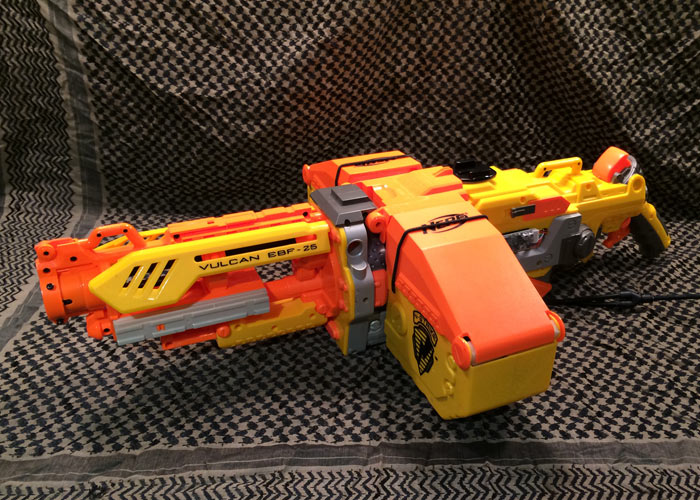 Before you laugh at this project, this probably is the first airsoft project that is dual powered with the PolarStar Airsoft Fusion Engine, as a proof of concept on the possibilities of using more than one Fusion Engine on certain gun models (or even concept designs)... "It's a Nerf Vulcan gun custom converted to use dual PolarStar Fusion Engines. It has all the features and function of a single Fusion Engine Nerf Vulcan, just twice as much BB slinging power!
The Fusion Engines were slowed to shoot 27 RPS each, for a total of 54 RPS of sustained automatic fire. It can be tuned up to 40 RPS on each engine for a total of 80 RPS, but the single regulator setup couldn't keep up the air supply. I set it up to use a dual tank air supply and I let Justin Ramsey take it for a test drive on the field while I filmed."
Read the full story at Bingo Airsoftworks whilst below is the video of it in action.