CowCow TM M&P9 Trigger & Trigger Lever
OptimusPrime
31 Jul 2018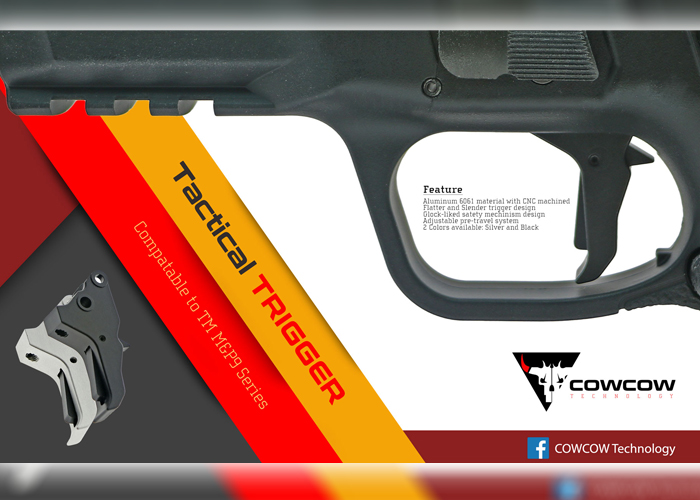 Owners of the Tokyo Marui M&P9 Gas Blowback Pistol might want to upgrade their pistol with these new parts designed for it from CowCow Technology... "COWCOW Technology launched another product series and it is TM M&P9 Series. There are two new products in this first launching.
Rocky Trigger Lever was specially designed for heavy use and capable for high tense competition needs. It constructed by a single piece of steel with CNC machined. Its strength hardening structure ensure the lever was in perfect shape and consistently transfer the force direct to the sear, gives user a solid and smooth trigger pull feeling. Also, titanium coating is used for reduce the friction to every contact point, keep it run smoothly and minimize abrasion.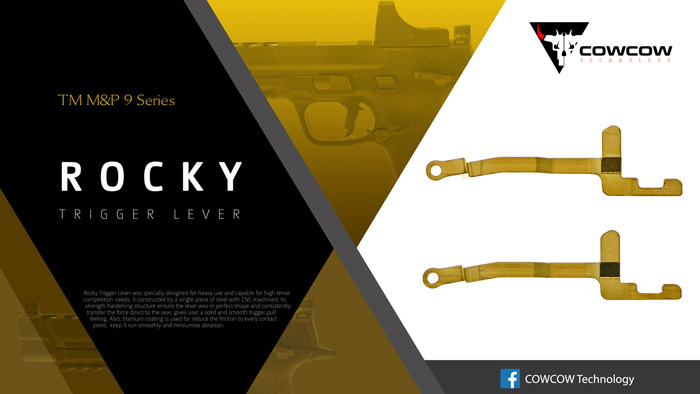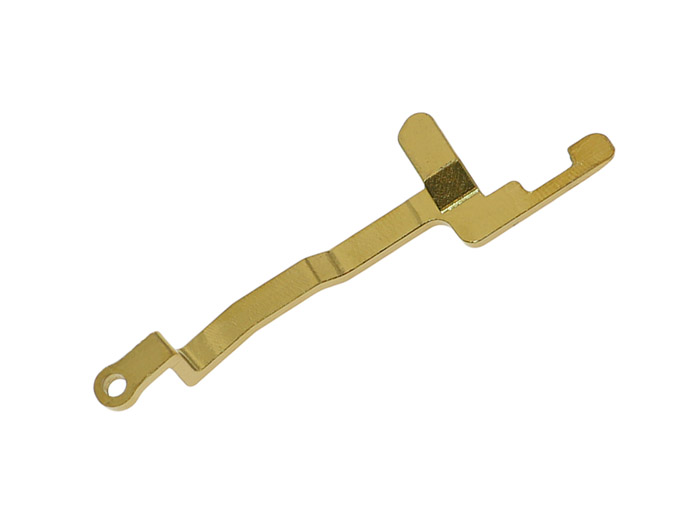 Tactical Trigger was constructed by aluminum 6061 with CNC machined. It's hard-anodized finishing provides a smooth and anti-scratch surface to maximise the performance. The innovative design on the trigger makes it flatter and slender. It conforms to ergonomic and comfortable to engage the trigger. Also, the Glock-liked safety mechanism applies on this trigger which is able to transfer the pulling force directly to the sear and results a crispy press feeling. It features an adjustable pre-travel system to narrow down the trigger duration which able to provide a sensitive and fast-reaction on every single shot. It is perfect for speed shooting no matter during competition and wargame. 2 Colors option: Silver and Black.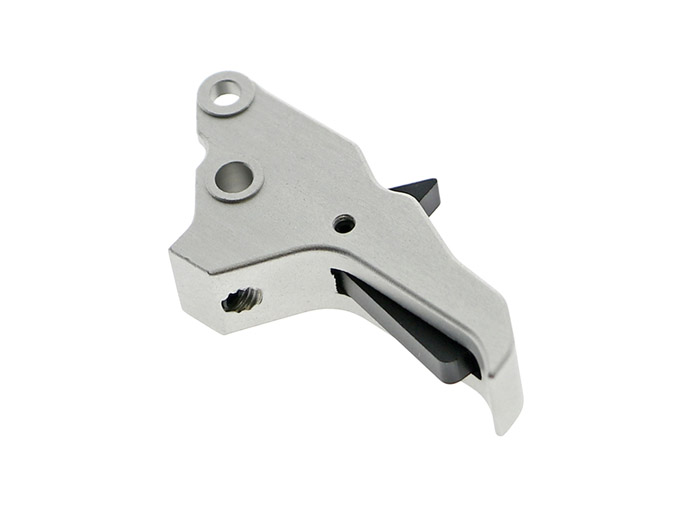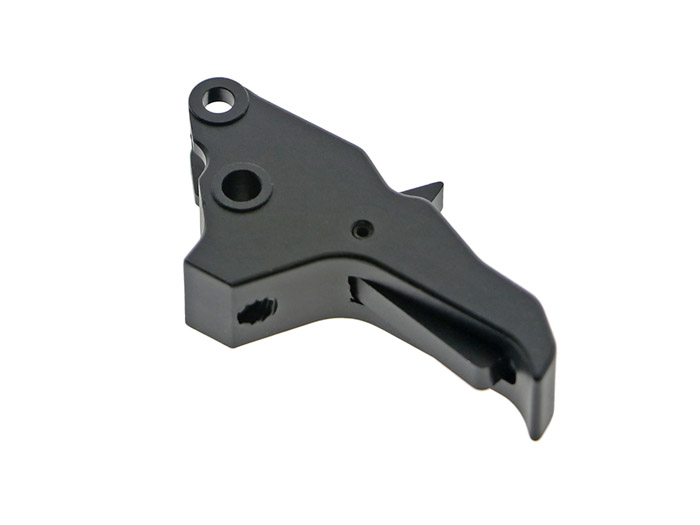 They are all compatible to TM M&P9, M&P9 V Custom and M&P9L.