Cybergun's Airsoft AF2011 Dueller Prismatic
OptimusPrime
06 Nov 2015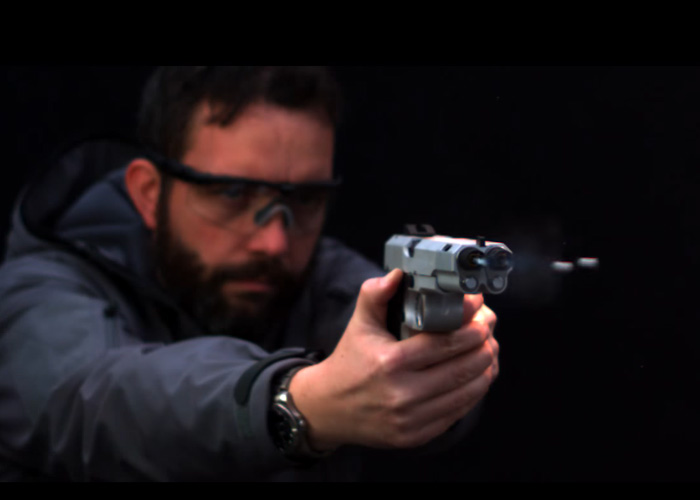 It's almost here! We first broke the news about Cybergun's plans to have an airsoft version of the Arsenal Firearms Double Barrel Pistol called the AF2011 during the IWA Outdoor Classics 2013 and they will be releasing the AF2011 Dueller Prismatic CO2 Blowback Pistol soon. Watch the video in this news post... "Discover the latest breakthrough innovation in the airsoft community. Enjoy this film featuring Ding Chavez and Nicola Bandini.
SMASH YOUR REALITY
The already much talked about 007 'Spectre' new James Bond double barrel appears in the hands of Dave Bautista, alias Mr. Hinx in the movie, chasing Daniel Craig throughout the movie.
No better replica could become an instant legend in the hands of "the Animal", placing neat double holes in James Bond's cars racing around in the movie.
But with Hollywood it's still a long story to write, as the whole line of Double Barrel pistols are currently starring in various future box office hits, to be released in 2016 and 2017….just wait and see!
For the technical record: CO2 blow back, two times 26BBs magazine, full aluminum CNC, 388 Fps/118 m/s with 0.20gr BBs."