DNA XM16E1 (603Early) Gas Blowback Rifle At Bang Bang HK
OptimusPrime
23 Feb 2021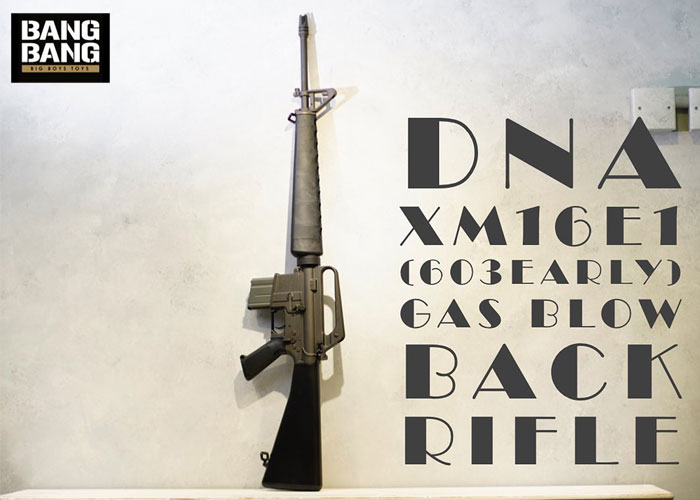 Collectors of early variants of the M16 rifle can check enquire at Bang Bang Big Boys Store in Hong Kong aboout the DNA XM16A1 (603Early) GBBR that they have in stock. Only HK-residents can order from their store... "XM16E1 is the first M16 series to be put into the VN war. It is the first "03" type M16 of the US military. 03 refers to the "increase aid" so this is only an early 603 MOD.
A generation earlier than M16A1(603), which was officially contracted in 1967, from 1964 to 1966, X belongs to the experimental number (referring to not yet officially signed).
Early colt roll marks of COLT
Bolt carrier group chrome plated
Three-pronged fire cap 3-Prong flash hider
Half-rib combined tip seat partial fence
Gun strap ring seat sling swivel assembly
No Trap Door buttstock
Push-hole type Pivot Pin with hole
Push-hole type Takedown Pin with hole
Push-hole type selector button Selector with hole
The lower frame has Buffer retainer Pin
Changed the gun body to the 'Pill shape'"