Echo1 BTS Mod 2 & Mod 3 PDW AEGs
OptimusPrime
25 Nov 2022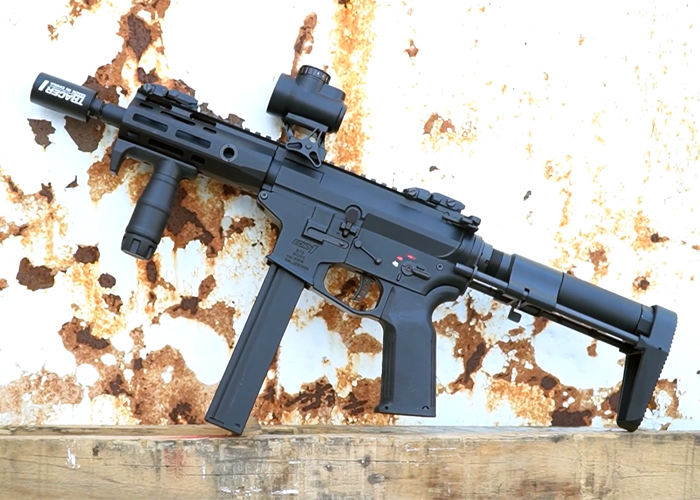 Tang presents two PDWs from Echo1 USA Airsoft, the BTS Mod 2 and Mod 3 PDW AEGs distributed by Jag Precision... "The Echo1 BTS series airsoft rifles are full metal AEG (automatic electric guns) that have what airsoft players what. It has plenty of standard features for the mission but you are not locked behind proprietary parts or design that prevent you from upgrading it the way YOU like.
At its heart, the BTS series are M4 style guns that use upgraded version 2 internals. These guns are meant to be short and maneuverable with a user friendly PDW stock that can hold a Deans 7.4v or 11.1v buffer tube Lipo battery. The Mod 2 uses M4/M16 magazines and the Mod 3 uses MP5 pattern magazines. These have functional bolt catches, free floating M LOK rails, quick change spring system, microswitch MOSFET trigger unit, and a metal rotary dial hop up unit.
Get yours at a local Echo1/JAG Precision dealer! Support your local stores and fields by shopping local!"