Evike.com Airsoft Nation 2020 Fan Appreciation Game
OptimusPrime
24 Feb 2020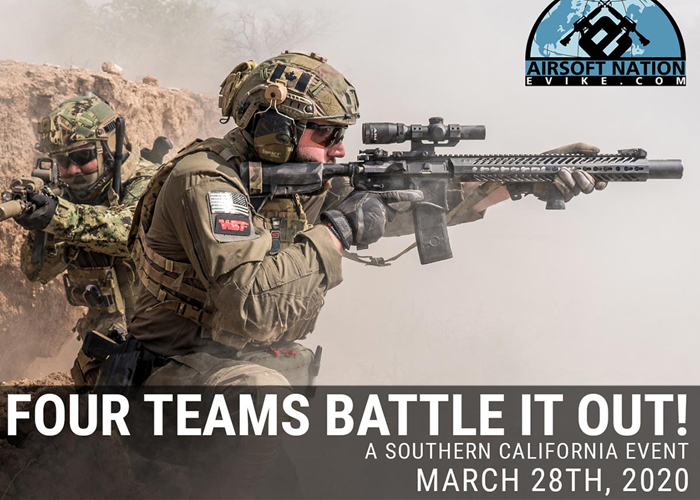 One of the biggest customer appreciation events in the world, the Evike.com Airsoft Nation is set to take place on the 28th of March 2020. If you're going, better select your faction now... "The official Airsoft Nation Fan Appreciation Game: 2020! is coming soon!!!
Did you make it out to the EPIC game last year? We had over 1,000 players converge in one of the most awesome games at SC Village in Corona, CA!
This year, we're doing it again! Don't miss your chance to sign up for the Airsoft Nation game on the 28th of March!!!
Signups and information available for all 4 teams at Evike.com."