Gamo Outdoor USA and ASG Agreement Announced
OptimusPrime
11 Aug 2010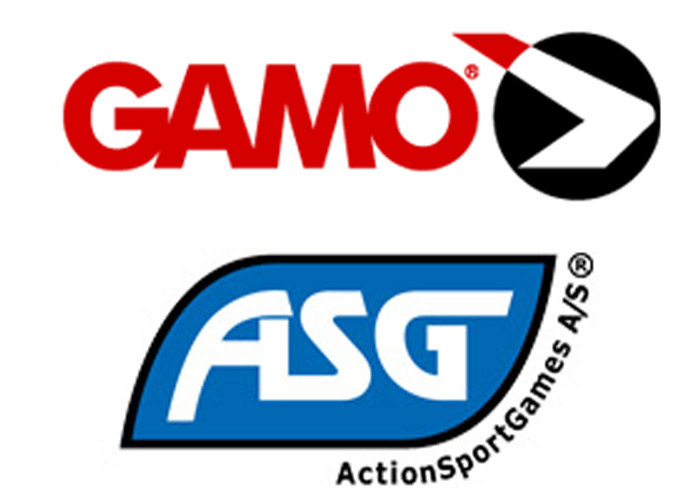 PRESS RELEASE: Fort Lauderdale, FL – Gamo Outdoor USA and ActionSportGames®, (ASG) have signed an exclusive distribution agreement for ASG licensed Airsoft and Airgun products for the USA market. ASG is a worldwide leader in the business of replica firearms and accessories. The Danish company is specialized in design and development of Airsoft licensed and exclusively sub-branded replica guns and accessories for fun, action, sports, entertainment and collection. The licensed brands that will be distributed by Gamo Outdoor USA are: Franchi®, Cêská Zbrojovka® (CZ), Steyr Mannlicher®, Dan Wesson® and popular Concern Izhmash® Dragunov SVD to mention a few.
Gamo Outdoor USA, Inc. is a leading consumer goods company which excels through innovative technology, manufacturing, product design, and marketing a diverse portfolio of sporting goods products under world class brands such as: Gamo®, BSA Optics®, Laser Genetics®, Kahles Optics®, Aftermath Airsoft®, Stunt Studios® and BSA Guns™. Gamo® is the largest manufacturer of airgun pellets in the world, and one of the most recognized air gun manufacturers in Europe and in the USA. Laser Genetics® aims to deliver the ultimate night vision solution available for personal use for a fraction of the cost of conventional night vision equipment. In 2009 Gamo Outdoor USA partnered with Kahles Optics® to strengthening its position in the field of high-end precision optics, with a clear focus on the hunting and shooting segment as well as sustainably in gaining worldwide market share. Gamo Outdoor USA has been expanding its business in the Airsoft market with Aftermath® and Stunt Studio® brands. The combination of ASG's attractive product range and Aftermath's channel placement will increase both parties presence in the Airsoft market. The new ASG products will be distributed under the Aftermath® brand.
General Director of Sales and Marketing of ASG, Henrik Grobelnik said: "We are extremely excited about the new relationship with Gamo Outdoor USA which will present unprecedented significant mutual benefit. ASG's mission is to provide products and services that deliver value added to its suppliers, mass markets, dealers and customers of Gamo Outdoors and Aftermath. ASG has exclusive worldwide rights to replicate realistic 1:1 airsoft and airguns versions of many well known firearms brands and accessories and specializes in producing quality, authentic, skirmish-type replicas that lend themselves to being customized. Our companies have both the experience and success in development and marketing airsoft, airguns products and accessories. Mutually with Gamo Outdoor USA, we look forward to a combined effort when it comes to further penetrating the North America airsoft and airgun markets with a wider array of products and accessories in the near future.
"We could not be more excited about extending our relationship with ASG, they will be an excellent strategic partner for Gamo Outdoor by offering an extensive portfolio of Licensed Branded Airsoft products for the USA market," said Lou Riley, CEO of Gamo Outdoor USA. " This agreement represents another step in Gamo Outdoor's strategy to build a stronger Airsoft presence in the USA market; our resellers and retailers will benefit from this new range of fantastic products that offer both quality and value to the consumer."
For over 120 years Gamo has been in the air gun industry, designing and producing high quality and high-powered air rifles, air pistols and airgun ammunition for small game hunting and pest control. Today Gamo is the largest manufacturer of airgun pellets in the world and one of the most recognized air gun manufacturers in Europe. Gamo air guns can be found in more than fifty countries and used daily by hunters and outdoor enthusiasts.