Geonox Airsoft Review: CYMA CM.131 AEP
OptimusPrime
18 Sep 2020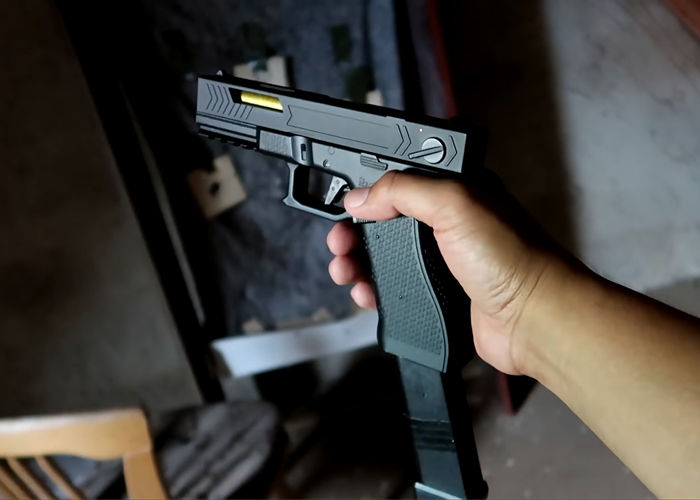 A look at a popular AEP from CYMA, the CM.131 AEP by Geonox Airsoft... "The CM.131 that we are looking at today is the successor to the hugely popular CM.030. The CM.131 is a more modern, improved version of the CM.030. The CM.030 is very popular, if not the most popular AEP (Automatic Electric Pistol). Then came the licensing problem. Umarex has obtained the license from Glock to manufacture airsoft pistols in the Glock design. Since then the CM.030 is no longer available in the store. A little tip: The CM.030 is still available on Amazon.
Cyma has responded and has the CM.127, which is often referred to as the successor to the CM.030. It looks modern, but has no real steel model and does not really look like the Glock. This looks different with the CM.131 of today. It looks more modern and you can definitely see the strong similarity to the Glock and the CM.030.
There are 3 generations of Cyma AEPs. Gen 1: including NIMH battery and charger. Gen 2: incl. Lipo battery. Mosfet is installed by the dealer. No charger included. Gen 3: incl. Lipo battery. Mosfet installed directly by the manufacturer. Charging cable included. Improved internals. The CM.131 of today is the latest, best generation, the Gen 3.
My assessment is that the new CM.131 of today will surpass the CM.030 in popularity. The Glock design can be clearly seen. But the CM. 131 looks modern again with its cutouts and the golden outer barrel. But not only the appearance is great. It has a mosfet installed ex works. It comes with a strong Lipo and a charging cable is included, with which you can also charge the battery very practically at the power bank."