King Arms Black Mamba CO2 Blowback Review
OptimusPrime
12 Mar 2021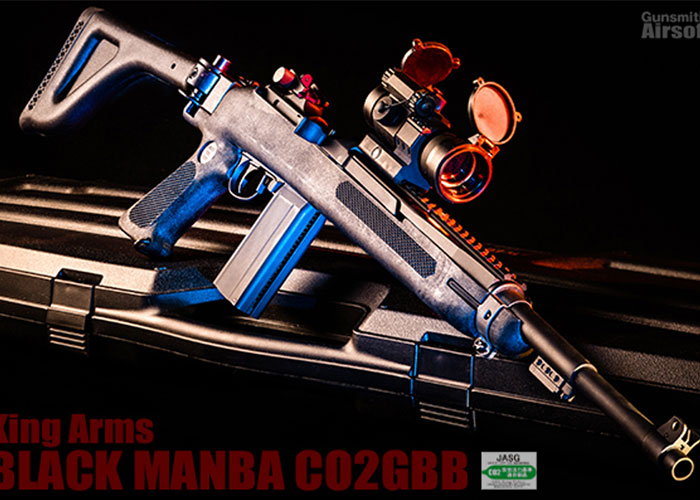 Kazuya Kaneko, Gunsmith BATON's store manager, guest writes for Hyperdouraku, reviewing the  King Arms Black Mamba CO2 Blowback Carbine. If it looks familiar to you, it is basically a redesign of the King Arms M1 Carbine Paratrooper Gas Blowback Rifle that they equipped with a Picatinny rail for easy mounting of weapons accessories though players had mixed feelings about a classic rifle being modded. The Black Mamba is a better redesign whilst it shows the M1 Carbine DNA, it looks more acceptable for the airsoft market.
"The CO2 gas blowback rifle BLACK MAMBA released by King Arms in the fall of 2020 as a variation model of the M1A1 paratrooper.
This new product has undergone unique improvements for the domestic market and will be released by Gunsmith BATON as a JASG certified CO2 gas gun.
In addition to adjusting the bullet speed in compliance with laws and regulations, a one-way valve that makes it impossible to disassemble at the user level is adopted, ensuring high safety as a Japanese specification CO2 gas gun.
The name BLACK MAMBA is based on the image of a venomous snake of the Elapid snake family that lives in the savanna of the African continent."