Land Warrior Airsoft Black Friday Sale 2021
OptimusPrime
27 Nov 2021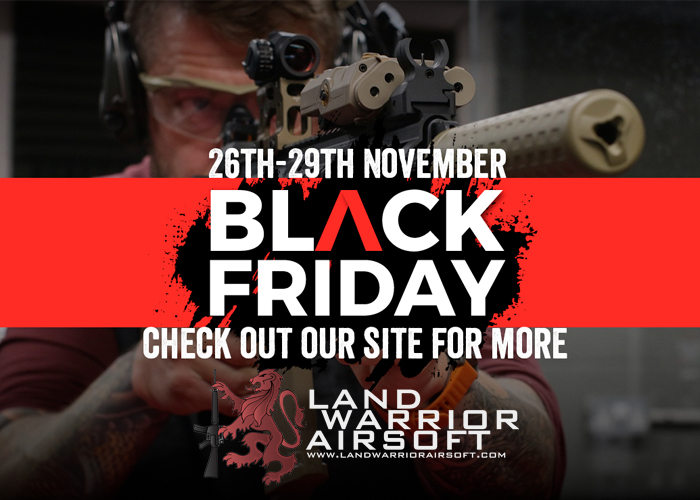 Everything's at 10% off at Land Warrior Airsoft as they hold their Black Friday Sale for this year... "The first rule of fight club? Do not talk about fight club.
The second rule of fight club, is to check out our website to learn more about Black Friday Sales. This weekend only at Land Warrior Airsoft, 10% off everything not already on sale on our website!
Just visit our website and watch for the pop-up!​"