Laylax's Krytac KRISS Vector Gen 2 AEG Walkthrough
OptimusPrime
02 Dec 2022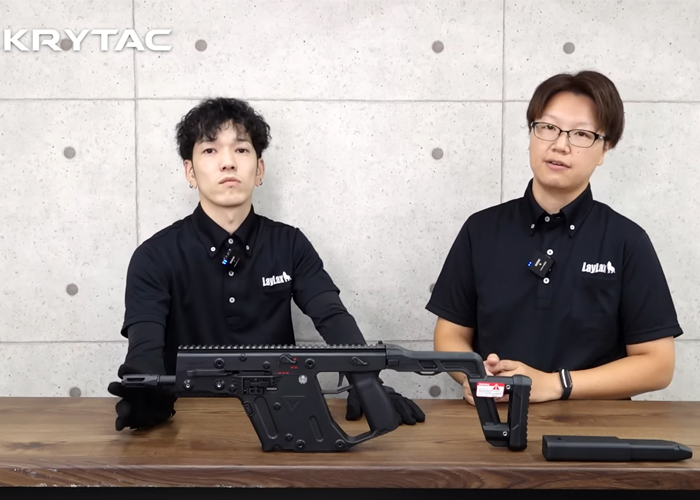 Laylax walks us through the various features of the Krytac KRISS Vector Gen 2 AEG that they distribute in Japan... "In the game 'Call of Duty' and 'RAINBOWSIX SIEGE (Rainbow Six Siege)', that unique shape gun that also appears in the movie 'Resident Evil' series.
Introducing the electric gun 'KRISS VECTOR' from KRYTAC, the airsoft division of real gun manufacturer KRISS. A KRYTAC airsoft gun that is a full-size model upgrade of KRISS's submachine gun 'KRISS VECTOR' GEN2. KRYTAC, the airsoft gun division of KRISS USA, has adopted a completely newly developed special mechanical box for perfection.
Just like the real thing, the safety lever and selector lever are independent specifications, and it is possible to switch between 3 types of semi-auto / 2-point burst / full auto with the same operation. By opening and closing the ejection port cover, the HOP dial can be exposed and operated. The magazine comes standard with a 95-round long magazine. While maintaining handling and expandability, it is equipped with an electronically controlled trigger and finished in a highly complete electric gun that also has the rigidity of KRYTAC."