Limited Edition Krytac KRISS Vector AEG
OptimusPrime
16 Oct 2019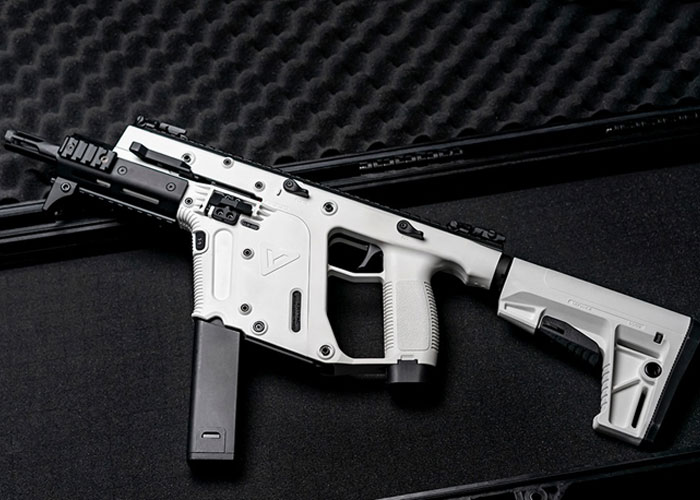 Get a sighting and perhaps be one of the privileged owners of this Limited Edition Krytac KRISS Vector AEG from Evike.com which will be on display for everyone to see at the AirsoftCon 2019... "For when you need to keep those blast doors closed. Brand new limited edition Krytac Kriss Vector AEG in all white, with Defiance DS150 stock, V2 Upper, 6.5in barrel and unique rail system!
Oh...and an extended battery cap, right out of the box!
The only way to preview this bad-boy is to come to AirsoftCON 2019! Signup at get access to exclusive deals by heading to www.airsoftcon.com."