MadBull SI Megafins Rail Announced
OptimusPrime
02 Feb 2014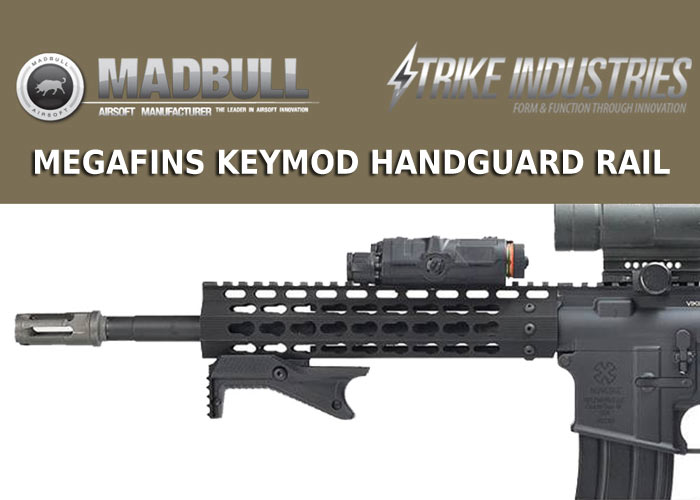 As expected, MadBull Airsoft will be releasing the Strike Industries Megafins Keymod Rails for the airsoft market and this will be available in 4 different rail lengths... "The Strike Industries Mega Fins handguard rail is an ultra light weight handguard rail with a plethora of features. The Mega Fins rail is named after the 'fins' in the interior of the rails that aid in dissipating heat from the barrel. The Mega Fins features a full 7 sided (heptagonal) Keymod system which allows for maximum modularity in rail placement. Strike Industries have taken every step to insure our hand guard is ergonomic and supremely light weight without sacrificing durability or quality. The Mega Fins come is a variety of lengths: 7in, 9in, 11in and 13in.
Package includes:
1 x Mega Fins handguard rail
1 x Barrel nut
7 x Screws
1 x Allen wrench
Features:
Supremely Lightweight
Ergonomic
Full-length 7-angled Heptagonal Keymod system
Mega Fins Heat Dispersal Technology
Continuous 1913 Picatinny Top Rail"