Military 1st Bags & Rucksacks Sale 2021
OptimusPrime
15 Sep 2021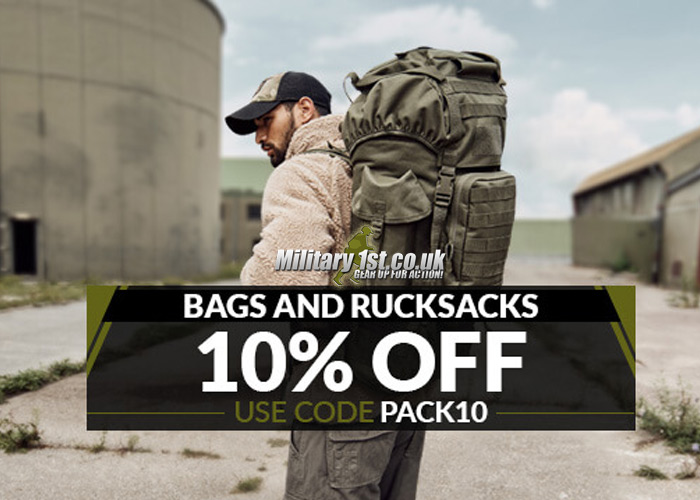 Bags and rucksacks are at 10% off when you order from Military 1st with their ongoing sale. Don't forget to use the discount code you find here upon checkout to avail of this discount... "We offer 10% off all bags, backpacks, and accessories with Discount Code PACK10.
Think backpacks? Think of Military 1st! Discover our collection of military shoulder bags and army backpacks that just won't give up regardless of what your journey throws at you.
 
As the saying goes, you can't have too many backpacks, but if you need an excuse to buy a new one, our offer just hits the spot.
Hurry up: this special offer ends 19 September 2021, midnight. It applies only to the Bags & Rucksacks category and excludes already discounted items.
Enjoy free UK delivery and returns! Swift shipping to the U.S., Ireland, Australia, and across Europe."