Military 1st Maxpedition Sale 2021
OptimusPrime
14 Oct 2021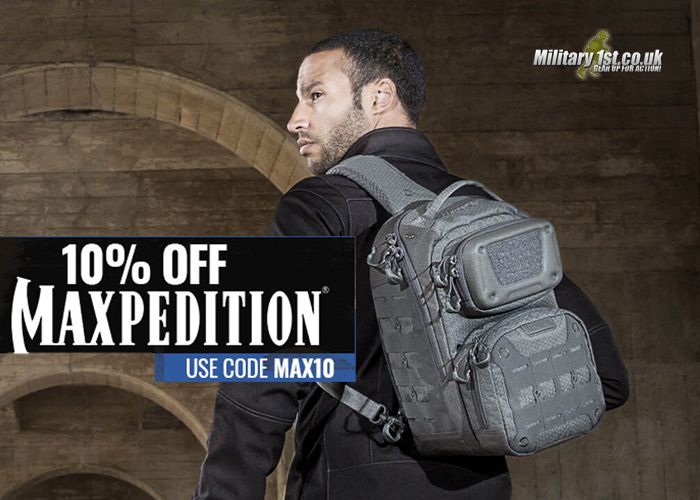 A chance to get Maxpedittion gear from Military 1st at a discount price with their ongoing Maxpedition Sale. Discount code is available in this post that you can use upon checking out... "We offer 10% off all Maxpedition hard-use gear with Discount Code MAX10.
If you're looking for a durable kit to survive the most extreme of situations, choosing one of Maxpedition bags, packs, and tactical gear is a no-brainer.
Professionals and prepared citizens who appreciate the sturdiness and ergonomics of Maxpedition products gained the brand a solid positive reputation. Now it's your turn!
Hurry up: this special offer ends 18 October 2021, midnight.
It applies only to the Maxpedition category and excludes already discounted items.
Enjoy free UK delivery and returns! Swift shipping to the U.S., Ireland, Australia, and across Europe."