New Airsoft GI G4 Dartles BBs
OptimusPrime
02 Apr 2015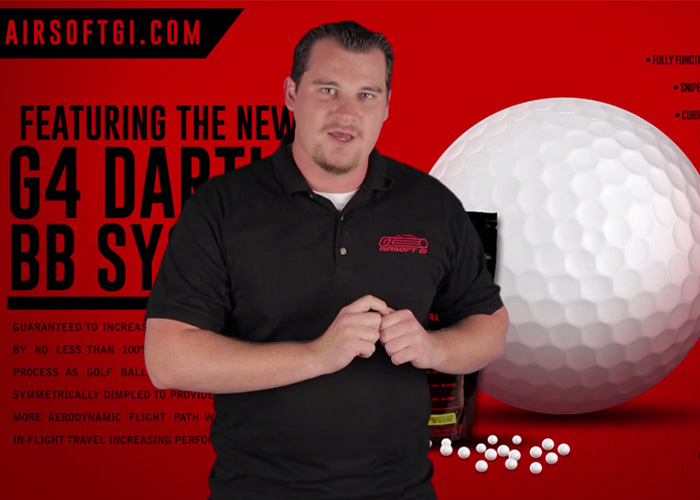 These BBs from Airsoft GI would make you shout "Fore!" before pulling the trigger... "Introducing G4 Dartle BBs, guaranteed to increase your range and accuracy by no less than 100%. By utilizing a similar process as golf balls, the G4 Dartle BBs are symmetrically dimpled to provide a dramatically more aerodynamic flight path which stabilizes in-flight travel increasing performance.
Dimpled golf balls travel roughly twice as far as smooth golf balls which is why all golf balls today are heavily dimpled. This same theory has now been applied to airsoft BBs to maximize range and accuracy. Dominate on the airsoft battlefield and out range your opponent with the new G4 Dartle BBs!
Increase range by 100% or greater
Fully compatible with all 6mm airsoft guns
Fully functional with all hop up designs
Fully functional with all stock and aftermarket barrels
Fully compatible with all magazines
5.95mm diameter
Consistent sizing within .0001mm
Extremely high polish
Available in .20g, .25g, .30g
Sniper BBs coming soon in .32g, .36g, .40g, and .42g
Currently only available in white for all weights
Biodegradable BBs coming soon
Patent Pending
Starting Price: $19.99 for .20g 5,000 BBs
Gun used for testing: Elite Force M4 with stock internals at over 133 yards away (over 400 ft)."