New WE Airsoft Titanium-Coated Pistols
OptimusPrime
24 Mar 2016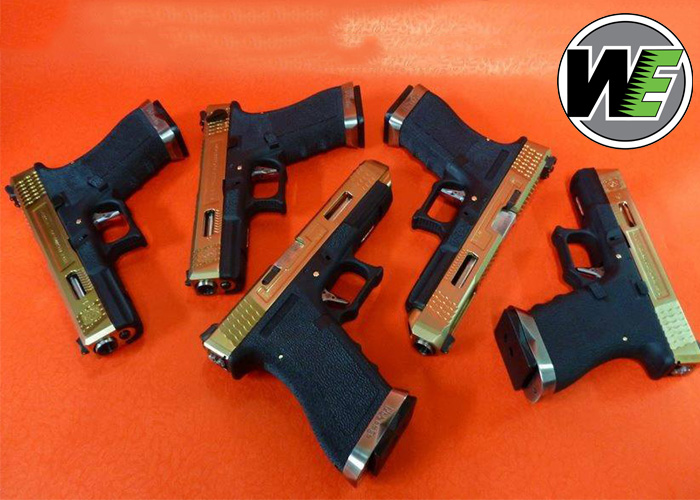 WE Airsoft just announced that they are giving their range of airsoft pistols the titanium treatment which they say will give it an extra protection from scrath and wear... "WE is bringing you revolutionary products using 'Titanium-Coated' processing. The Titanium surface not only provides an extra layer of scratch and wear protection, it also gives a distinctive luxurious gold color, entirely unique in style at different light sources and reflections.
They are already available in the G-Series, Force Series, Bird Series, Dog Series, X-Series, semi- and full- auto alike. Titanium coatings for M1911 and M92 will also come out soon.
In addition, WE introduces a common holster suitable to fit all WE G models, interchangeable for left and right-handed users, and adjustable pistol pull-out angle.
Please check out or new range of Titanium products on our Facebook photo gallery."