QRF Mag: Gearing Up for MOA 2019
OptimusPrime
03 Dec 2019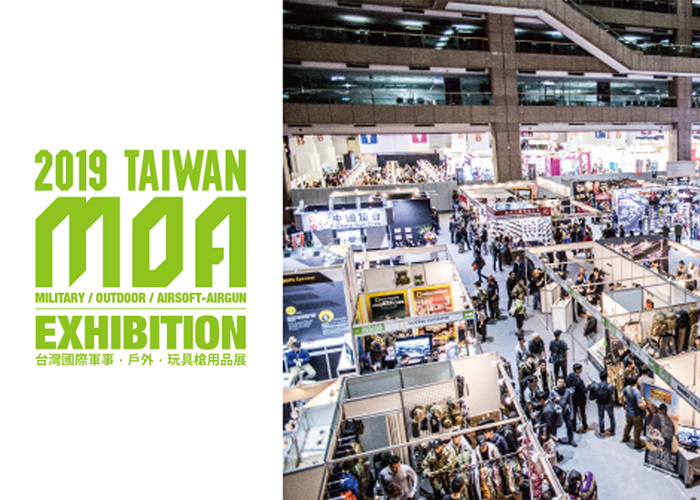 Just a bit over a week to go, the big airsoft trade fair in Taipei hosted by QRF Magazine, the MOA Exhibition 2019, is all set to make a splash... "Every end of the year comes with MOA EXHIBITION (Military/Outdoor/Airsoft), not only a key commercial exhibition to airsoft industry, but also the EXCLUSIVE exhibition focus specifically on airsoft industry around the world. MOA EXHIBITION gathers more than 100 professional exhibitors, domestic or foreign, demonstrate their newest products in Taiwan World Trade Center (TWTC).
Since first exhibition was hosted at 2017, MOA EXHIBITION have attracted tens of thousands visitors comes to look up for freshest items, there are also lots of professionals from world to seek for business opportunities. Therefore, this makes MOA EXHIBITION a most important exhibition in airsoft industry.
This year MOA EXHIBITION has chosen TWTC, too. With considering its convenient in accommodation, transportation and diet diversity, wherever you came from, you'll have a unforgettable friendly experience within this internationalized city, Taipei.
We sincerely invite every professionals, media, sales agent, even players of airsoft, to experience the biggest airsoft exhibition of the world here in Taiwan. The exhibition date of MOA EXHIBITION is from Dec. 13 to 15, 2019. If you need any assistance, please do not hesitate to contact us by E-Mail to [email protected], we're at your service at any time."