Real Sword SVD AEG 2012 Version
OptimusPrime
25 Jun 2012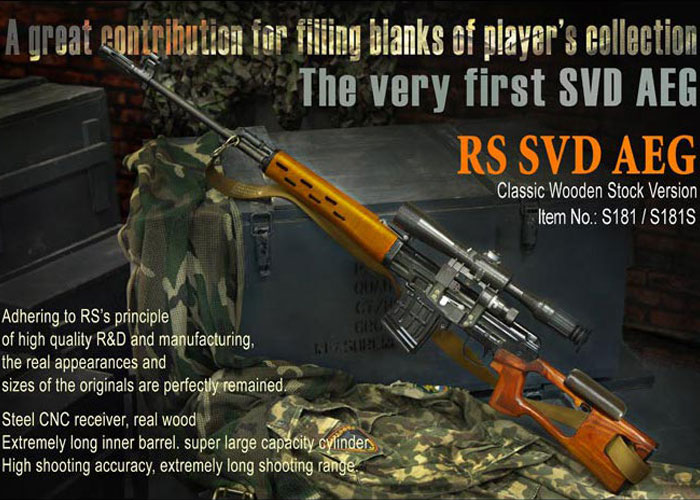 Now available at CWI Airsoft is the 2012 version of the much well-received SVD AEG from Real Sword. It has a newly designed hop-up which means even better trajectory and range for this rifle which an airsoft sniper rifle should be. As for the price, it's US$749.90, shipping costs not included and expect to be shipped within 3-4 days.
"FULL Steel CNC process + Real wood kit
LIKE REAL ARMS
One Piece of Steel Barrel
New Design Hopup
Stainless Steel Cylinder
Anti-High Temperature Polish Fore Wood HandGuard
Phosphate Treatmented Receiver , Barrel , Front Sight , Flash Hider... etc.
The Box Anti- Lock depart installed.
Real Stock Pad
High Precision Inner Barrel
All the Real Arm Process, Gun of the Guns"