Secutor Arms Gladius Magna Custom Is Now Shipping
OptimusPrime
15 May 2021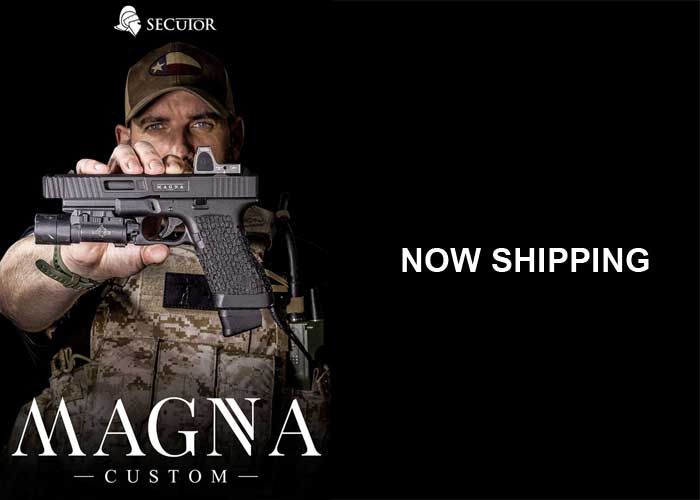 SKW Airsoft announce that the CO2 Blowback Pistols from Secutor Arms are now shipping... "Gladius reinvents itself and launches its high-end replica called MAGNA, a pistol made in Taiwan by LEAD CHIH (the company responsible for other Secutor models such as Rudis, Ludus or Bellum) and in collaboration with, Maple Leaf, the prestigious brand of hop-ups, which make MAGNA an incredible evolution of the Gladius series.
RMR FRIENDLY
The pistol is prepared to be able to adapt an RMR directly on the slide without the need for a platforms or RIS. It needs SAGM1003 screws sold separately
MARKINGS
SPQR engraved
Model number VI (black) or III (TAN)
Unique serial number
Motto VirtusVincereTenebras
SECUTOR logo
Made in Taiwan
Magna marking
Secutor logo
SPQR magazine marking
UPGRADES
Included Maple Leaf AUTOBOT 50º rubber installed.
Silicone buffer to improve the firing cycle.
Hand Made Stippling
Compensator included
CO2 AND GAS MAGAZINE
Included extender with SPQR engraving and available in 2 colors (TAN and black)
COMPATIBILITIES
Being manufactured by LEAD CHIH, its internals are also compatible with the KJWORKS brand."