SOG Knives PopGrip 2021 Preview
OptimusPrime
23 Feb 2021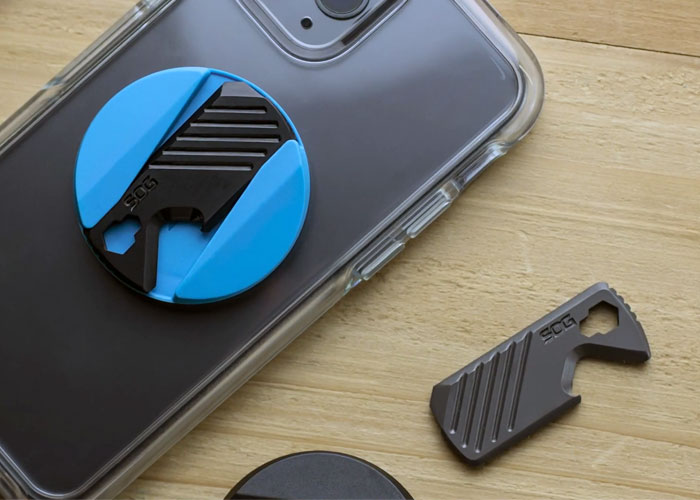 SOG Knives give us a preview of their PopGrip that allows to have a multitool always with you and on your mobile phone... "For PopGrip Multi-tool, we've partnered with PopSockets to create a convenient way to carry compact yet useful tools anywhere you take your cell phone. PopSockets make one of the most popular phone accessories out there, with over 100 million sold!
The multi-tool is magnetically latched using SOG's TwistMag™ design. The compact tool is designed to solve common daily problems, with 5 tools in 1 — with Bottle Opener, Pry bar, Slotted Screwdriver, and 1/4" and 4 mm hex bit drivers.
Phone grip and stand
Multi-tool offers 5 tools in 1
Swappable top
Twist off top to charge on wireless charger
Repositionable and sticks to most devices and cases
PopGrip Multi-tool is offered in Blackout, Civic Cyan, and Moss Green — matching SOG's other Daily offerings."