Taiwan Gun: Arcturus AT-PP19-1 MOSFET Edition
OptimusPrime
28 Nov 2021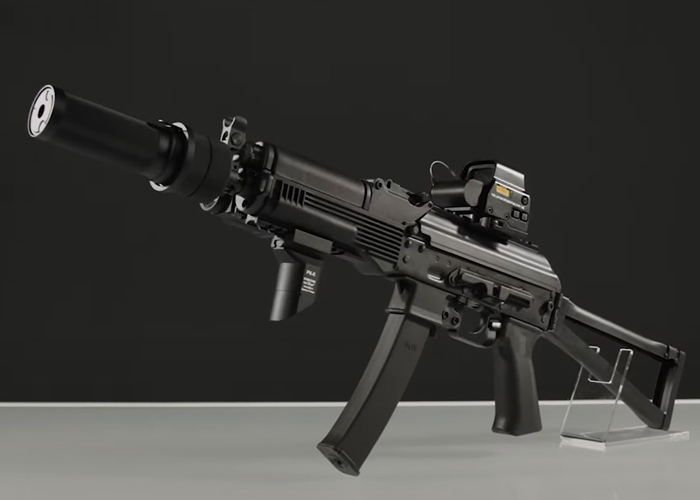 Taiwan Gun presents a MOSFET-equipped Arcturus AT-PP19-1 Vityaz AEG... "The mechanism is a new, reinforced gearbox compatible with Marui parts and ETU by GATE and PERUN. Quick spring change system (without pulling out and opening the gearbox), bearing spring guide, bearing piston head, full steel teeth polycarbonate piston, steel gears mounted on 8mm steel bushing to be able to withstand the highest loads.
The motor gear is mounted on ball bearings to ensure it can rotate freely at high speeds. In addition, the gearbox is equipped with an electric trigger "micro-switch" and a new MOSFET thanks you will get a higher rate of fire of the rifle and a faster trigger response, and prevent burnout of contacts.
The replica also features a sealed nozzle that works great with a new AK rotary hop-up chamber and with a 6.01mm precision barrel. The latest innovation is a 24k high-performance neodymium motor with MIM steel pinion gear."