Take Aim Magazine Issue #9 On 13 March
OptimusPrime
02 Mar 2012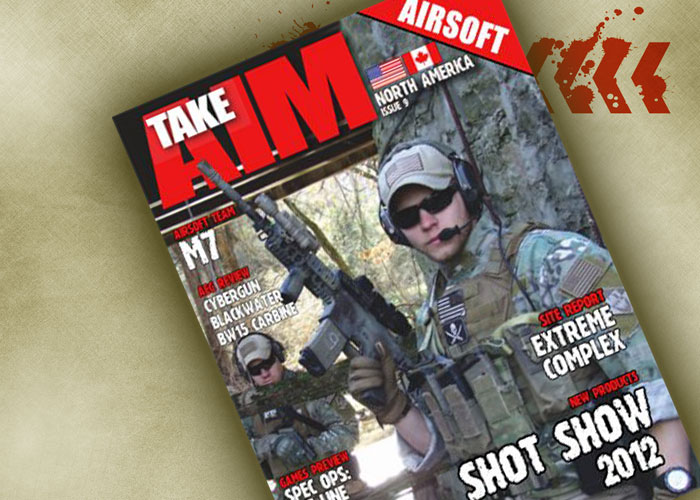 Take Aim Magazine will have its latest issue released in a little bit over two weeks' time. Check out the contents of the upcoming issue below... "It's that time again...the new issue of Take Aim Airsoft Magazine (North American Version), which will hit newsstands on 13 MAR 2012, now with a reduced USA cover price ($6.95)! In this issue:
Shot Show 2012
M7 Team Report
Extreme Complex Site Report
Goggles for glasses wearers
Blackwater BW15 Review
Elite Force 1911 A1 CO2 review
Video Games Spec Ops: The Line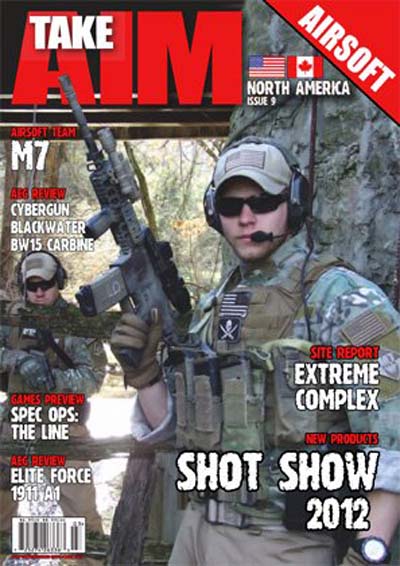 Plus a chance for one lucky US reader to win a Blackwater BW15 Carbine! It's the best issue yet!
Available at select airsoft shops, Barnes & Nobles, and online at www.TakeAimMagazine.com.
Daryle
Managing Editor"