Tippmann OMEGA V2 M4 HPA Airsoft Rifle
OptimusPrime
29 Mar 2021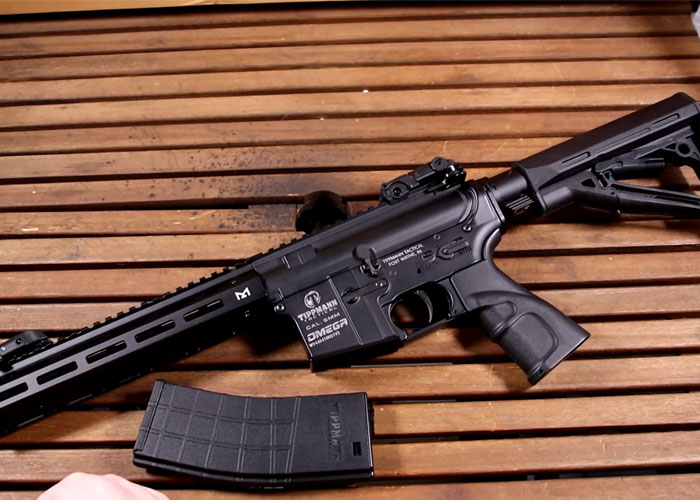 Timerzanov Airsoft got his hands on the Tippmann Tactical Omega V2 M4 HPA airsoft rifle. This is available in four models and allows for an HPA tank to be installed in the stock area rather than being tethered via a hose to an external tank and comes with preset ROF that the user can select... "Good morning all! Today I am offering you an HPA type replica operating on Co2.
You'll see it's pretty cool. Good viewing !
Internal regulator to adjust the speed, no need for a secondary regulator
Ultra sensitive trigger tail
Adjustable front and rear sights
Preset ROF, selectable from 10, 15 or 25 revolutions per second
Works with a standard 9 volt battery (not included)
Works with 2 CO2 cartridges of 12 grams."