Wiley X WX Titan Glasses At Military 1st
OptimusPrime
25 Jun 2020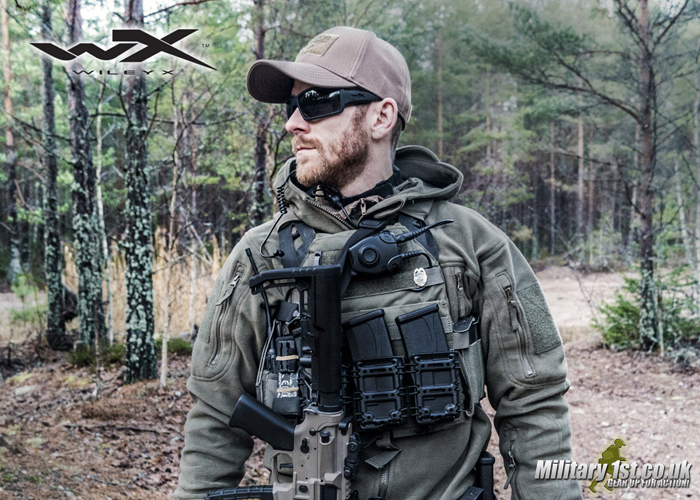 Comfortable to wear tactical glasses from Wiley X, the WX Titan, are available now at the Military 1st online store... "Wiley X WX Titan Glasses feature a lightweight, technically advanced Climate Control frame with a removable foam gasket, and wraparound design for a comfortable and snug fit.
Moreover, these tactical sunglasses come with shatterproof Selenite Polycarbonate lenses which are excellent in bright and glare conditions.
Meet MIL-PRF-32432(GL) ballistic standards, ANSI Z87.1-2010 high velocity and high mass impact standards, and US Federal OSHA 1910.133(b)(1)(1) standards.
Black zippered clamshell case, cleaning cloth and leash cord with rubber grips included.
Find out more at Military 1st online store.
The UK customers: https://mil1.st/CCTTN01UK
The rest of the world: https://mil1.st/CCTTN01US
Enjoy free UK delivery and returns, free shipping to the U.S., Ireland, and Australia, and excellent rates for delivery across Europe.
Photo by Gamble Sweden, Wiley X Ambassador (@gamble_swe)."