Wolverine Airsoft MTW-9 Scorpion EVO High Capacity Magazine Hack
OptimusPrime
20 May 2022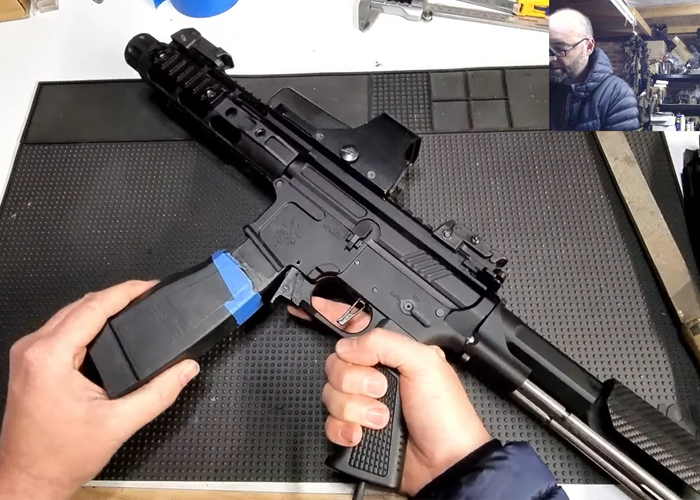 Hadron Airsoft Designs show how they are able to fit the ASG Scorpion EVO Hicap magazine to the new Wolverine Airsoft MTW-9... "I have always had ASG Evo magazines kicking about.. so, I took one, well two for the team. The measurements are very easy. Takes around 10 minutes a mag. Now I have gone from 75 bb capacity to 375 bb!!
Very simple modification allows ASG High Capacity mags to be used on the @Wolverine Airsoft MTW-9 RIF.
Mags still useable on the ASG Scorpions also. Win Win. Remember, you need to wind these up lol."