Whilst we all look at airsoft guns, tactical gear, and accessories to put together for our loadout, others look into how to improve the game experience, which is what airsoft offers to players. For weekend airsoft skirmishes, some variety is needed to make it more exciting and exhilarating. The makers of Objective Box think they may have the device and app that can help game organisers make their customers come back for more.
The developers of Objective Box [2], led by Tye Campbell, have been working on what is probably the first iOS device that can manage an airsot game from start to finish. Tye describes the Objective Box further, "Using different audio effects, the app signals game start, end, time remaining and coordinates an entire mission enhancing game play with ease. The Objective Box eliminates the need for people to act as game coordinators allowing the smallest group to be able to run a multitude of fully functional, coordinated missions and objectives. This app is so reliable that it can be used for full blown operations if desired."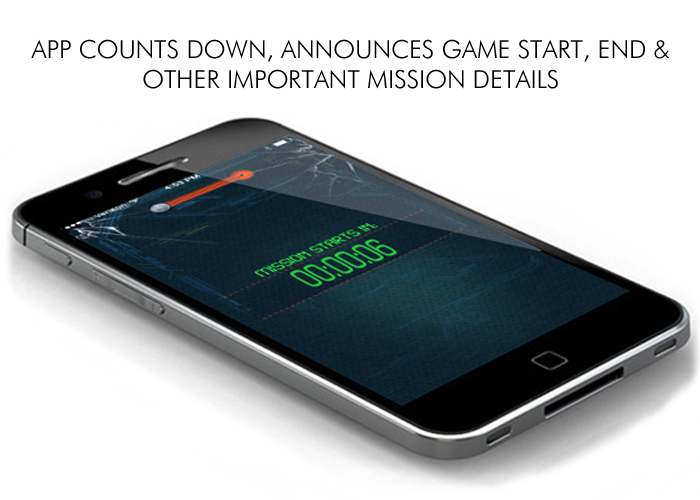 For US$9.99, the Objective Box can be downloaded from iTunes [3]. If you don't want to use your iPhone or iPad worrying it might be damaged in airsoft game, you can readily purchase an old iPod Touch which can run the iOS OS. Just put in a tough case and off you start the game with the Objective Box app as it comes with three unique mission modes that can be customised for different scenarios: Timed Mission, Capture Mission and Rush Mission. The makers intend to release more mission modes in the future.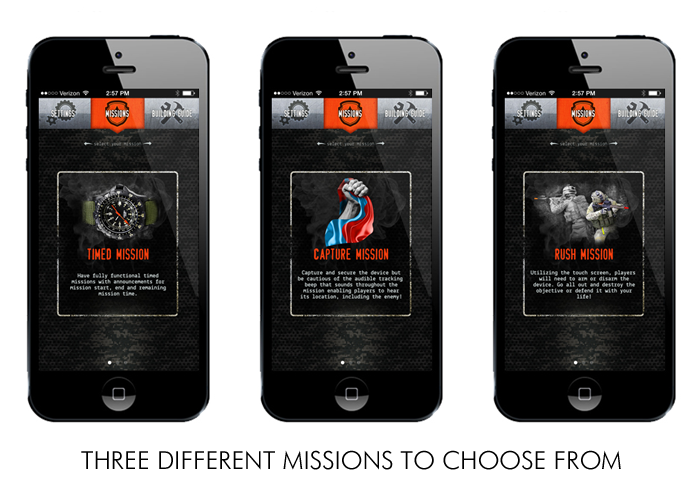 That's only the app part of the Objective Box. They are also offering a playable objective that amplifies the audio from the app and the playable objective, will be the focus of the game. This also protect the device as it will be on the box itself and protected by the casing. You can either build your own [4]as they provided a very helpful guide complete with videos or purchase a ready to go Objective Box for US$349 [5].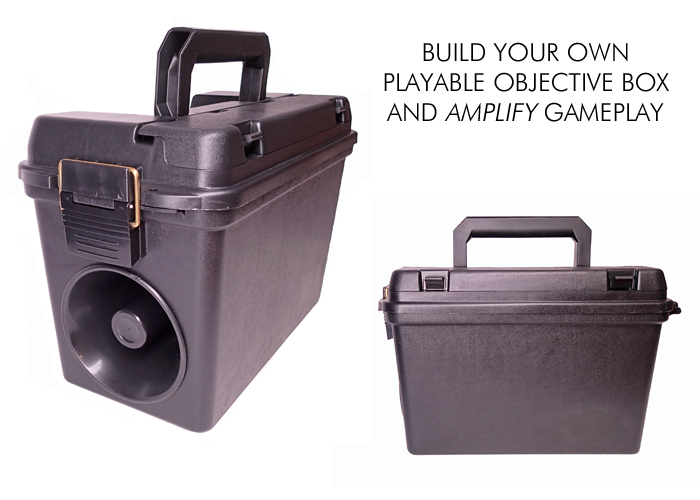 Interested in one or have suggestions on improving the Objective Box? It's best to visit them on their Facebook Page [6] too to interact with the owners. Perhaps by exchanging ideas, the Objective Box apps and container can be improved further to provide different game scenarios and objectives.
Videos of the Objective Box below: