MadBull Airsoft Gen2 Gemtech G5 Tracer Unit
Operator7
02 Feb 2016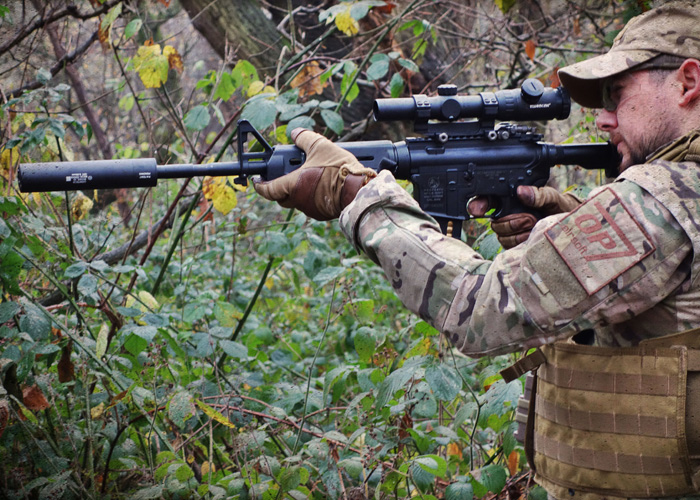 A good suppressor doesn't need to be just an aesthetic improvement to your AEG. Thanks to MadBull Airsoft and the Gemtech G5, which is a replica of the actual G5 from Gemtech, it is just that kind of replica suppressor that actually does more than just make you gun look nice and tactical.
This mock suppressor also has a tracer ability which is one of most fun things to do with an Airsoft gun!
When you add the tracer ability to a suppressor It can be very useful to run on night games since you actually see where you're shooting, and tis also applies to indoor CQB games.
So let's see how easy it is to use and run on a standard M4 AEG, and also how well built it is.
DESIGN AND BUILD QUALITY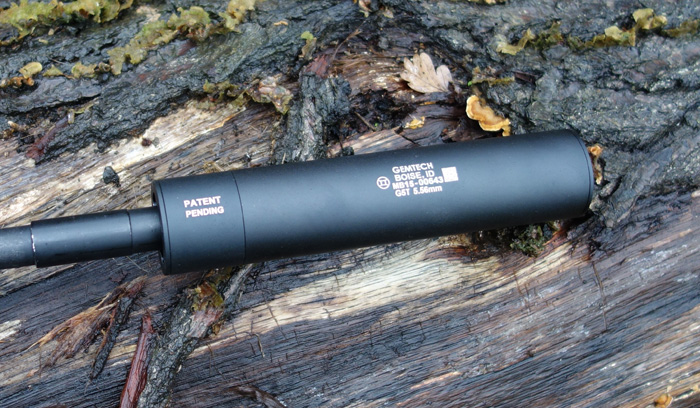 Like with any other MadBull Airsoft products I've been able to own and review in the past, the quality standard is one of the highest in the industry and the Gemtech G5 is no different.
It is perfectly machined, smooth and lasting finish, which is not easy to scratch. The matte black finish is just elegant and beautiful.
Plus, it is very lightweight and heavy duty since it is made out of very tough T6-6061 aluminium.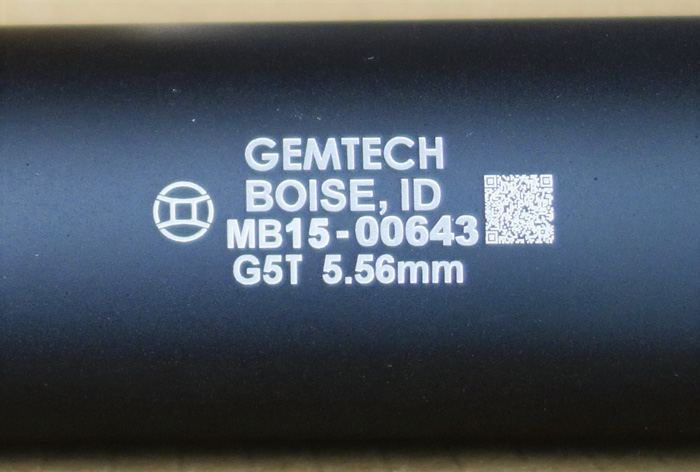 Markings are very realistic and true to the original. Again here, MadBull are making things the right way and taking full advantage of the licenses that they hold. Of course in the end, we benefit from this by having a more accurate and great looking replicas of the real steel products. The front end looks just amazing with its 5 holes and the small button to turn on the tracer. I would just prefer to actually have the 6 holes and have the button placed elsewhere, but it is not a huge issue.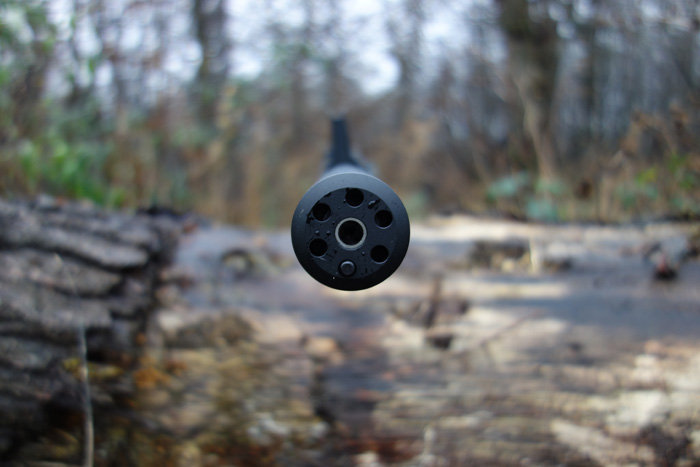 The package is comprised of the suppressor and a specific flash hider (just like the real one) that also has the same matte finish and it is incredibly lightweight since it is also made of the same material.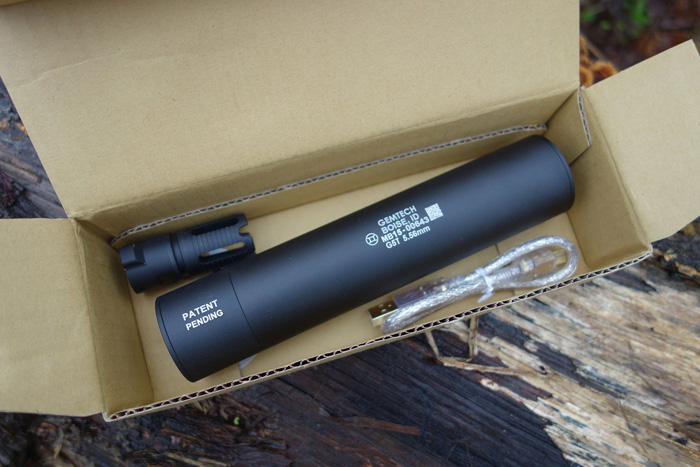 The flash hider or muzzle on its own is for me, a reason to get the Gemtech G5, since it is sleek and very aggressive looking! This version had a 14mm counter clockwise thread so it will work with most AEGs out there.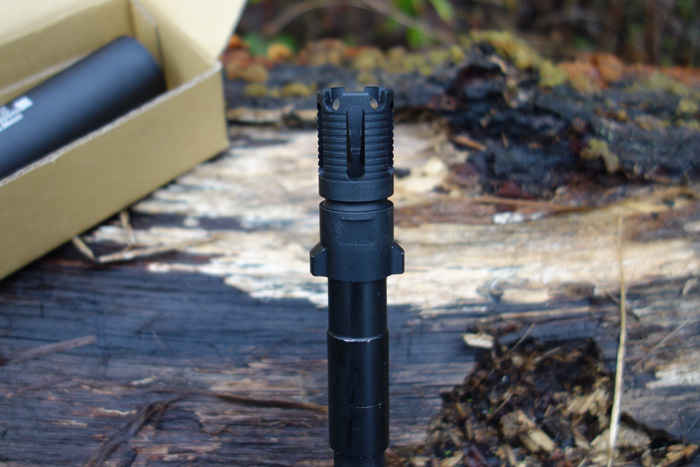 The main unit is around 38mm wide, which will work on most rails in case you want to go for that look where the suppressor is inside the rail.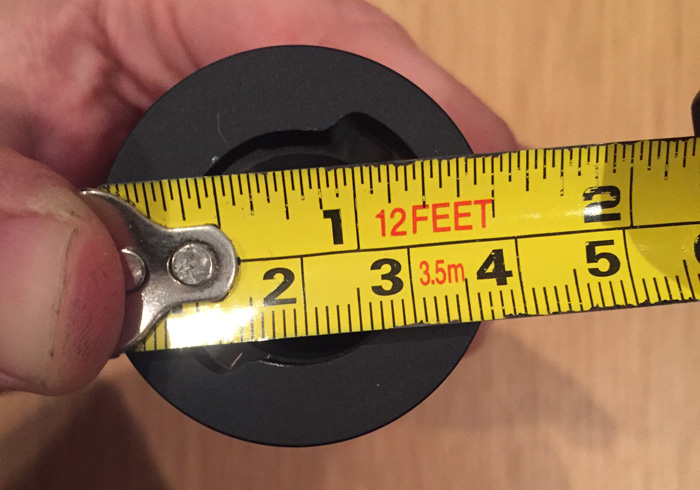 OPERATION AND FEATURES
Now, here is where things get really interesting!
Firstly, let me point out that this is one of the shorter airsoft tracer units available in the market; and secondly, it has kind of a-not-advertised feature which is setting a new trend in Airsoft, which I will explain later.
Let us start with how to mount it:
First, replace your boring flash hider with the aggressive one provided by MadBull, and screw it to the outer barrel. You can lock it in position as there is a small hex screw that can be tightened so that it won't budge no matter what.
Next, notice the lugs on the muzzle. These match the gaps on the back end of the suppressor and they're slightly different in size, so there is only one way to get them in. Push the suppressor and then rotate until it locks into place. As simple as that!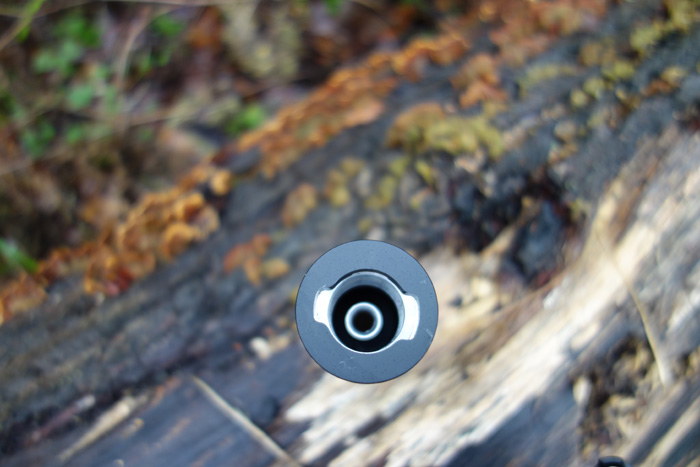 Now to turn on the tracer capability, just push the button and it's ready to go! Each BB that goes through the suppressor is flashed by a very powerful LED light which immediately makes the tracer BBs glow. And it works great in single and full auto.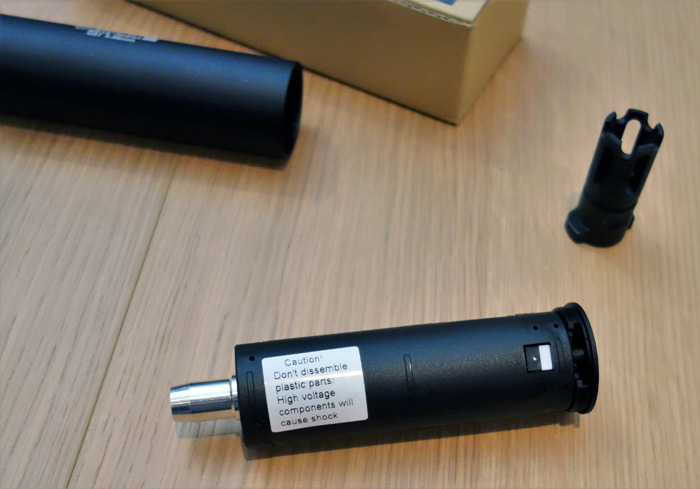 Charging the suppressor might be a bit puzzling at first as you'll get a mini-USB to USB cable, and there are no mini-USB ports visible on the Gemtech G5. That's because it is cleverly hidden inside.
In order to access it, you'll have to unscrew the end bit of the suppressor and pull it away from the aluminium cylindrical encasing.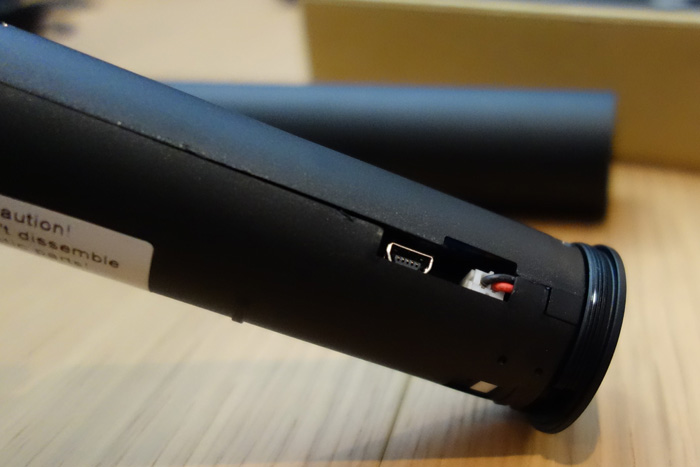 Once out you'll clearly see that the whole technology under the hood and also the inner barrel that works as an extension to your existing inner barrel; and of course, the mini-USB port.
I did not break it completely apart, but inside is a battery that needs to be charged, and from my tests it holds up good for a full night game, which is great!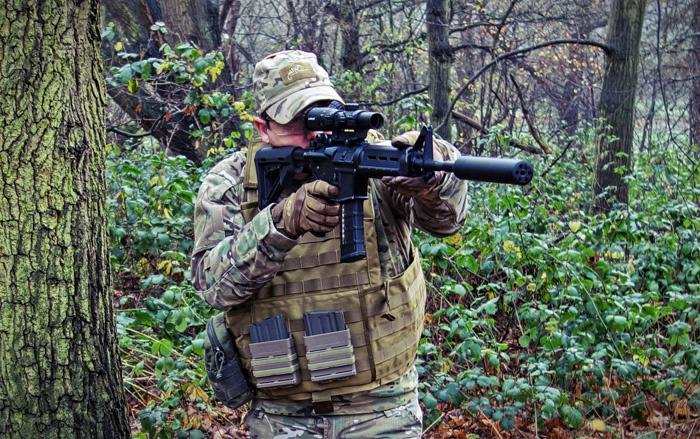 CONCLUSION
As you can see this is a great looking mock suppressor very true to the original. It is really cool to use for night games and indoor CQB games too.
The multi-talented multi-purpose suppressor/tracer isn't the only good reason to buy the Gemtech G5, as the package also includes a very sharp and aggressive looking muzzle that can be used on its own.
So actually you can use as a simple mock suppressor that will look great on your AEG, use it as a tracer for those night games or indoor games.
But there's another option: you can also use the tracer without the specific tracer BBs, and this will give the impression of a flash coming out of the suppressor, which helps making your AEG look more realistic when you fire, and I'm starting to see a trend where manufacturers are starting to create flashing muzzle devices for airsoft, so…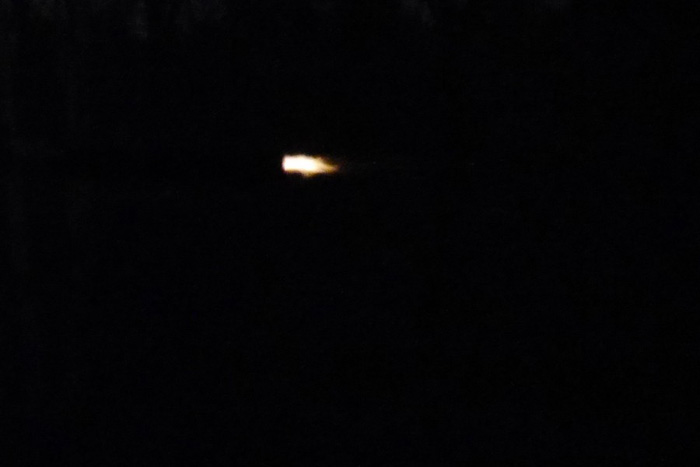 You could say, but a suppressor should completely remove muzzle flash. Good point, however suppressors only reduce muzzle flash as you can see from this great article from The Truth About Guns. So if you want realism, a good looking suppressor and a tracer, the MadBull G5 Gemtech is the way to go.
For more information, check out MadBull's website.
Pros
Well built
Lightweight
Included muzzle
Cool looking
Extremely fun!
Cons
The on/off button could be more concealed
The inner barrel doesn't allow it to be used as a barrel extension