Take A Look At The New Taurus Judge Home Defender
Gungho Cowboy
27 Sep 2023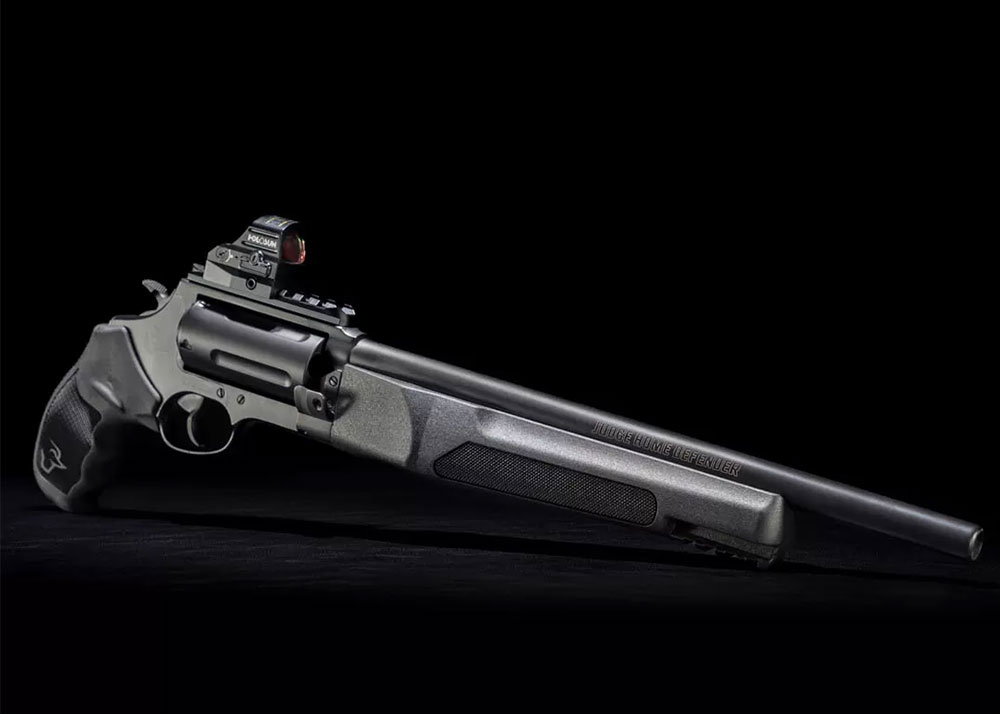 Taurus Holdings, Inc., has given a heads up about the forthcoming release of the "Judge Home Defender." This state-of-the-art firearm, the company claims, is a testament to the next stage in performance, adaptability, and user-focused design.
The Judge Home Defender boasts a range of key features. The top aluminium Picatinny rail is a pioneering feature that simplifies the attachment of optics and accessories. This allows shooters to customize their Judge Home Defender for precision and versatility. The firearm also offers a 45 Colt / 410 Bore 3 Inch Cylinder, providing unmatched versatility. This unique combination enables users to effortlessly switch between the powerful 45 Colt and the adaptable 410 
Bore, ensuring optimal performance in any situation.
---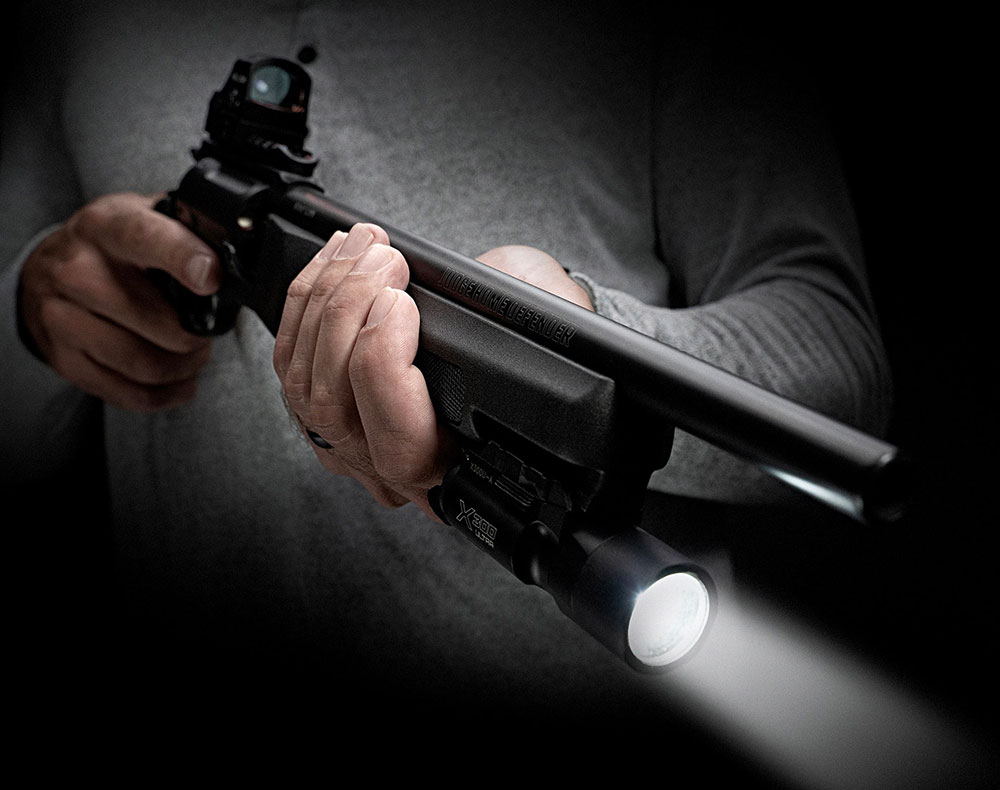 ---
The 13-inch barrel is another standout feature of the Judge Home Defender. It is designed to enhance 45 Colt terminal ballistics, guaranteeing pinpoint accuracy, and setting a new standard for precision in its class. The firearm also incorporates a forend accessory rail, which is ideal for mounting lights, lasers, and other essential accessories. This feature ensures unparalleled preparedness for any scenario.
Safety is a top priority for Taurus Holdings, Inc., and this is evident in the Judge Home Defender's design. The firearm includes a steel blast shield that protects the shooter's support arm, enhancing safety and peace of mind during operation.
---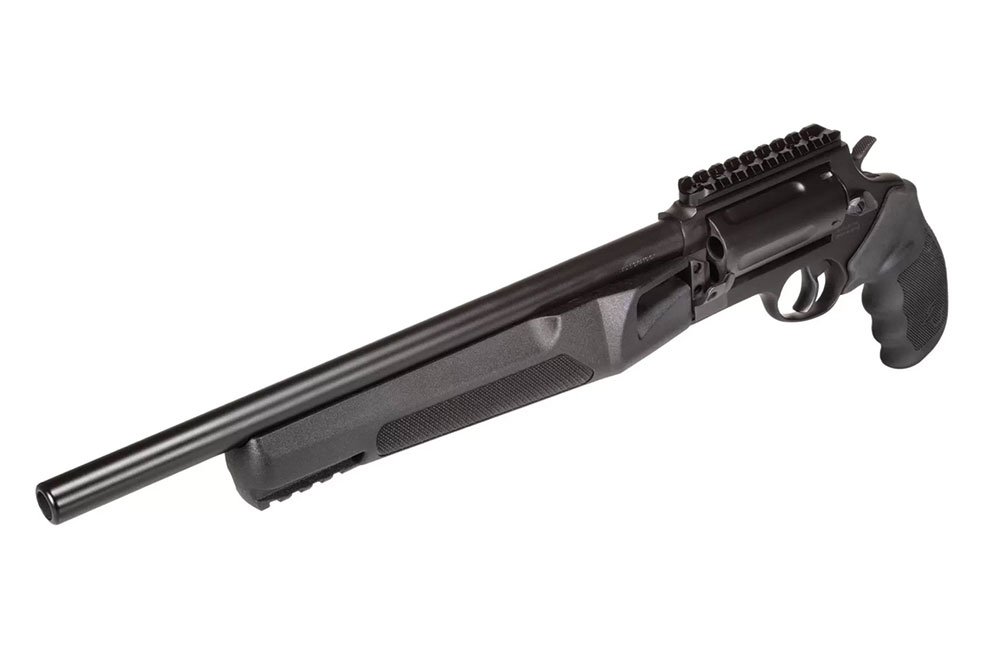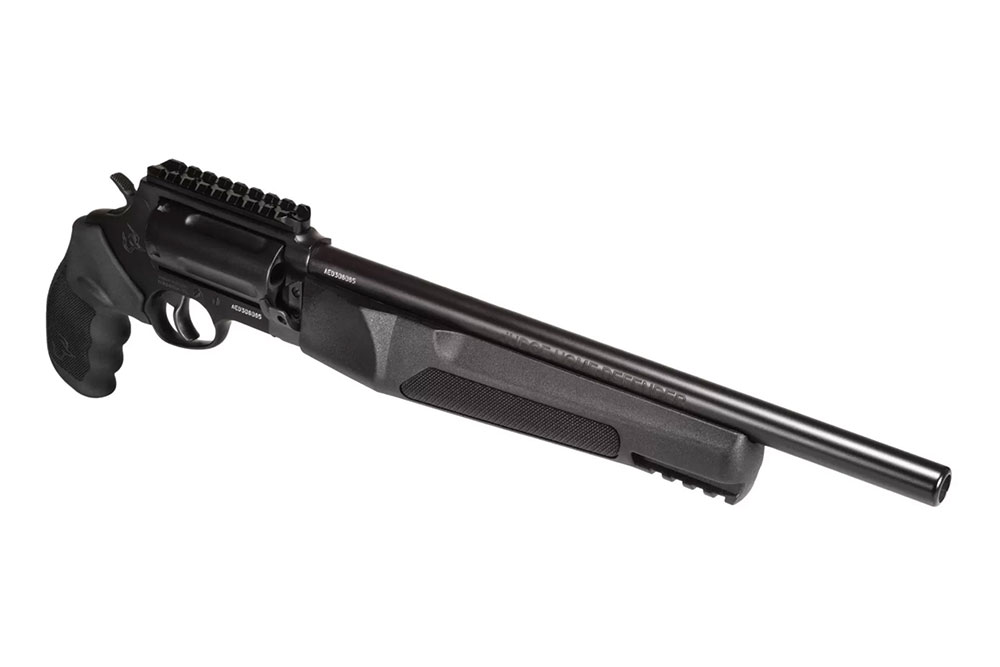 ---
The Taurus rubber grip is another key safety feature. It is strategically integrated into the design to maximize recoil absorption, delivering a comfortable and controlled shooting experience for all users.
The Judge Home Defender is a product of advanced technology, precision engineering, and an unwavering commitment to excellence. It caters to the needs of experienced professionals, self-defence advocates, and sport shooters alike, promising to exceed expectations in every regard.
---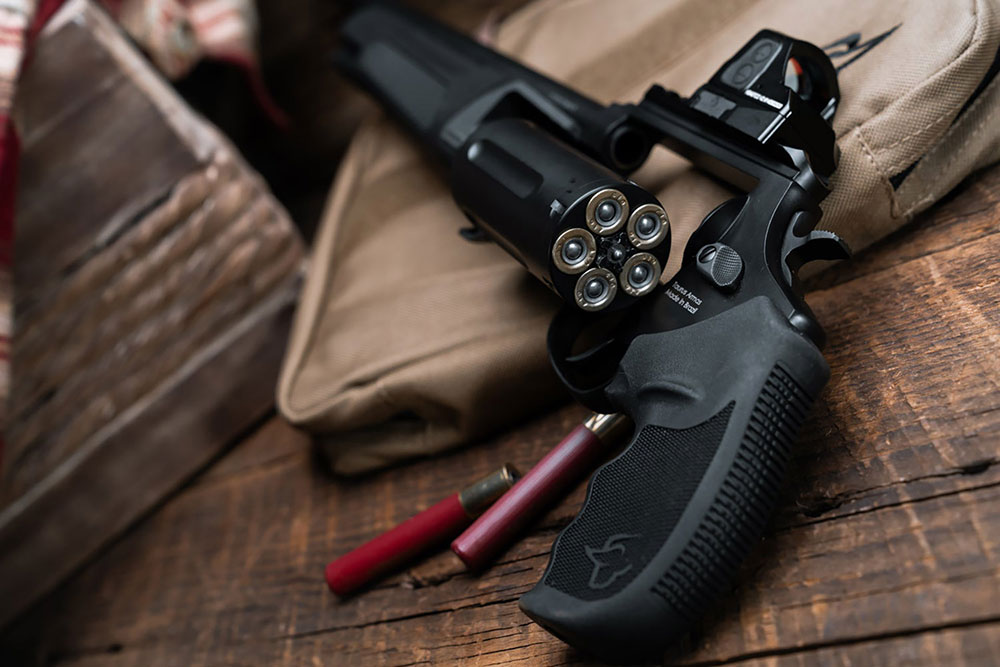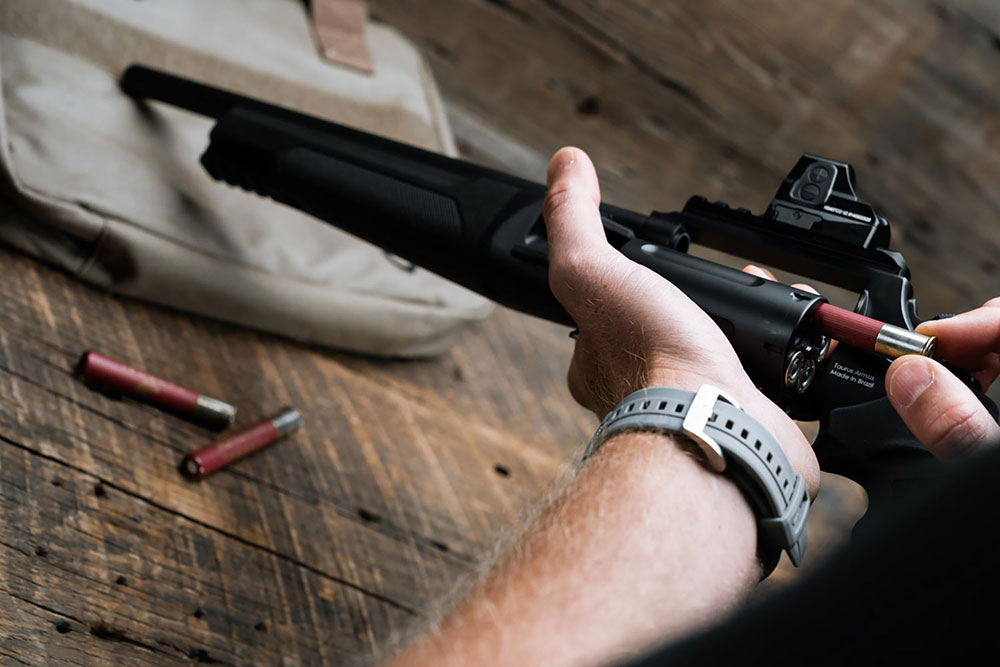 With its dual calibre capability in 45 Colt and 410 Bore 3 Inch Cylinder, the Judge Home Defender adapts seamlessly to a broad spectrum of shooting scenarios. Its 13-inch barrel is a testament to Taurus Holdings' commitment to accuracy. Shooters can confidently rely on the Judge Home Defender's exceptional precision. The inclusion of a steel blast shield and a Taurus rubber grip prioritizes user safety and comfort, enhancing the overall ergonomic design of the firearm.