U.S. Army & Marines To Trial The PowerWalk Kinetic Energy Harvester
Gungho Cowboy
30 May 2016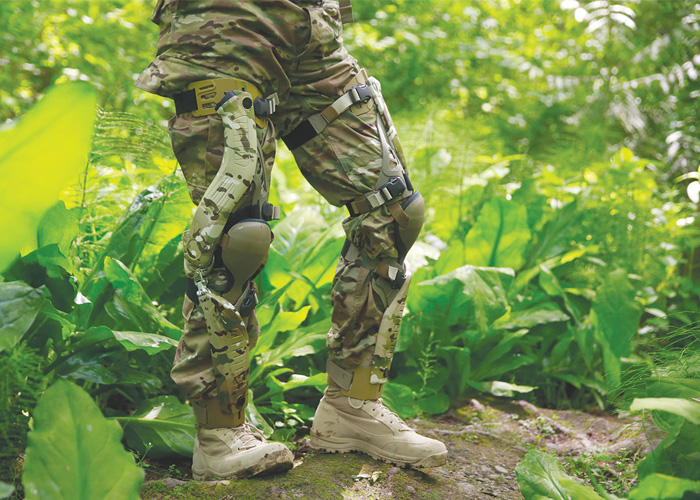 In what can be the future of "power on the go" in the U.S. Military, the U.S. Army & Marine Corps will soon start doing trial tests of the Bionic Power PowerWalk Wearable Kinetic Energy Harvester. Bionic Power was awarded US$1.25 Million by the U.S. Office of the Defense Secretary to start trials under the Joint Infantry Company Prototype (JIC-P) programme.
A lightweight device worn around the knee, the PowerWalk can recharge batteries carried by the soldier by harvesting kinetic energy when the soldier walks or runs. This lessens the need to carry more batteries to power the various devices of present day soldiers, and thus lessening the load they carry or can be devoted to carrying other essential gear needed for a mission. In a 72-hour mission, a soldier carries around 7 to 9 kg of batteries so imagine the space or weight savings that the PowerWalk can provide if proven to deliver what it promises during the trials.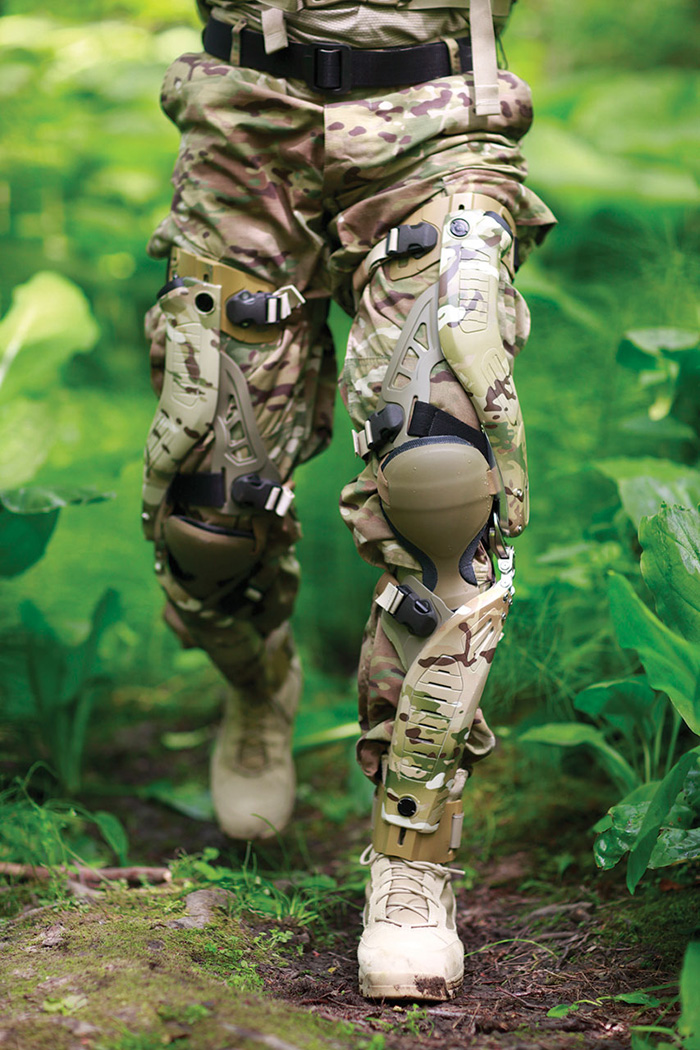 According to the company, the PowerWalk enables wearers to produce 10-12 watts as they walk and within one hour of walking at a comfortable walk, can produce enough energy to charge four smartphones. This is done through the PowerWalk's gearbox that mechanically converts the knee's rotation speed into a higher speed efficiently to generate energy and turn into a electric power ready to be delivered the batteries of the tactical devices.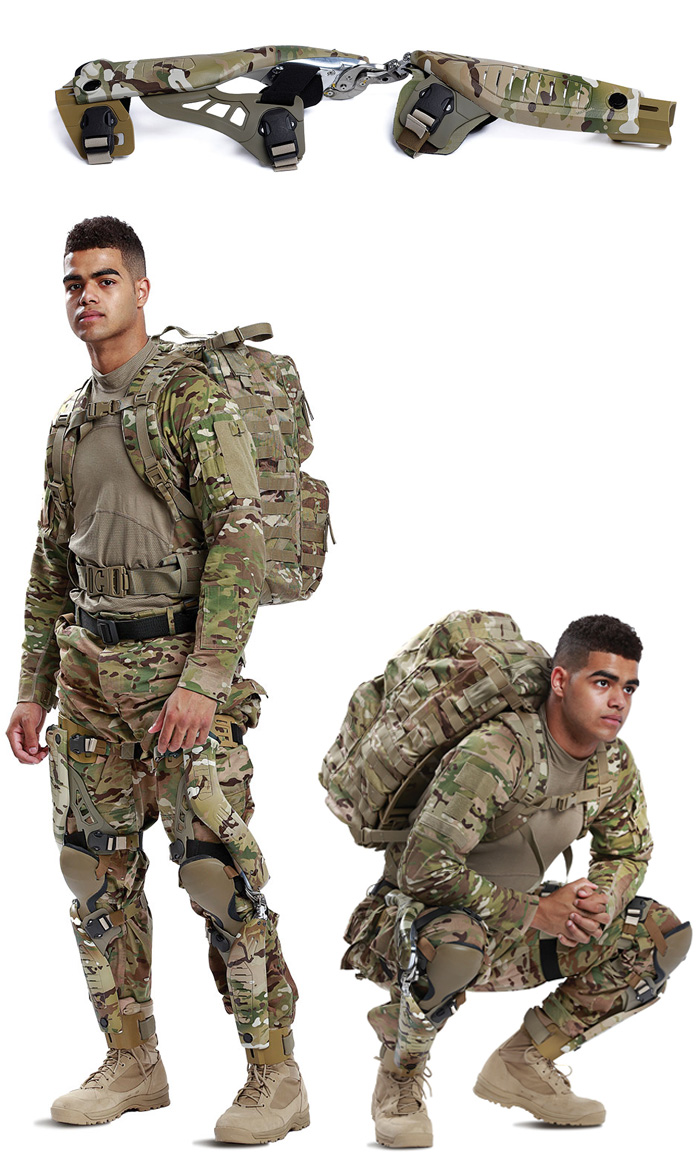 For a more efficient way to harvest kinetic energy, on board sensors analyse the gait of the user with Bionic Power's proprietary control software and determine when PowerWalk can generate the maximum energy with the least amount of effort. Another added benefit when using the PowerWalk is that it helps reduce muscle fatigue when walking downhill, minimizing the potential for injuries and easing metabolic effort.
Trials by the U.S. Army and the U.S. Marine Corps is start in early to mid-2017 according to Bionic Power.