U.S. Navy SEALs' Coming Mission And Books About Them To Devour
Gungho Cowboy
17 Aug 2012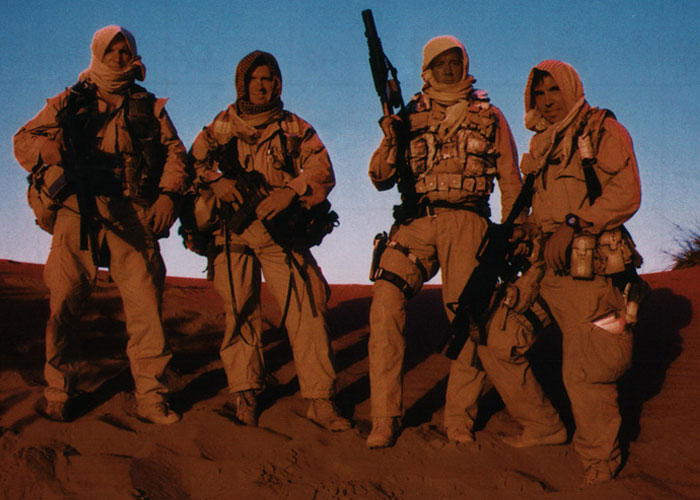 If you haven't noticed yet, then I'll tell you, 2012 is a U.S. Navy SEAL-crazy year. Even if the unit has already made its own "stuff of legend" by taking down Osama Bin Laden last year, the world can't get enough of them. 2012 marks the year where we see real operators from the unit as actors in "Act of Valor" and by the end of the year a movie called "Zero Dark Thirty" by the "Hurt Locker" director will be coming out.
In the airsoft world, anything about the U.S. Navy SEALs is devoured. Umarex with their HK-licensed HK416, MP7, and MK23 SOCOM, the AOR1 and AOR2 camo uniforms whether made by real world gear manufacturers or rip-offs from China are snapped up. So business using the SEALs is also good.
So what's more to know about them apart from reading the Wikipedia entry? Well, here are some:
Wired.com: Navy SEALs to Hunt Cartel Kingpin Like Bin Laden
Wired.com reports that the SEALs will be unleashed to hunt down the Mexican drug lord Joaquin "El Chapo" Guzman. The report says that " anonymous Mexican and U.S. military sources cited by Proceso magazine (translated from Spanish), the plan involves sending Navy SEALs by helicopter after the Sinaloa Cartel kingpin, who is rumored to be hiding in the mountains of the western Mexican states of Sinaloa and Durango. The SEALs would be divided into two teams — one would land and attack, and the other would stay airborne — assisted by three unmanned drones packing missiles."
There are doubts about the veracity of the story, since the Mexicans are averse to having troops in their soil. But for Tom Clancy fans who have read "Clear and Present Danger" this might be the real deal that Tom Clancy should be writing about if the mission gets the go-signal from the White House.
Soldier Systems: Books To Read On U.S. Navy SEAL Skills
If your U.S. Navy SEAL loadout is complete, then it might also help for you to know more in-depth on their survival and tactical skills. The blog has posted several links where to get them with three of them authored by Brandon Webb.
The US Navy SEAL Survival Handbook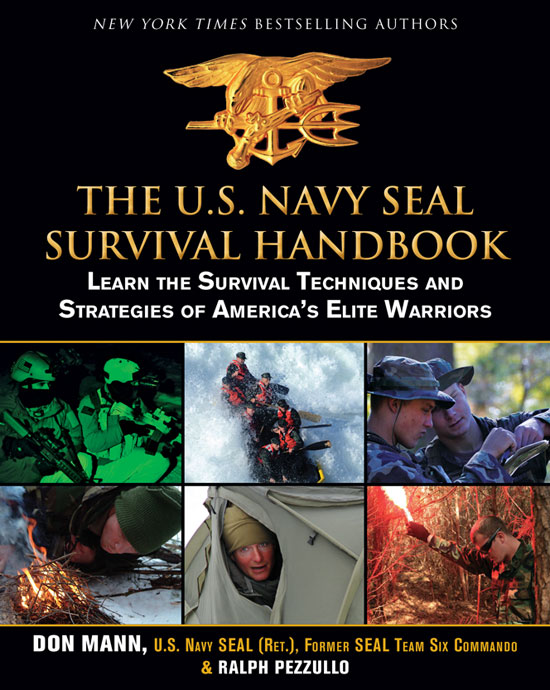 "As the elite of the military elite, U.S. Navy SEALs know that they can be deployed anywhere in the world at a moment's notice. Whether in a temperate, tropical, arctic, or subarctic region, they might find themselves alone in a remote area with little or no personal gear. In The U.S. Navy SEAL Survival Handbook, decorated Navy SEAL Team Six member Don Mann provides a definitive survival resource. From basic camp craft and navigation to fear management and strategies for coping with any type of disaster, it is an essential resource for all outdoorspeople. Complete with 150 color photographs, this comprehensive guide includes life-saving information on:
Making weapons and tools
Finding water
Wildlife for food
Making shelters
Signaling
Sea survival
And much more
Navy SEAL Tips: How To Survive An Active Shooter by Brandon Webb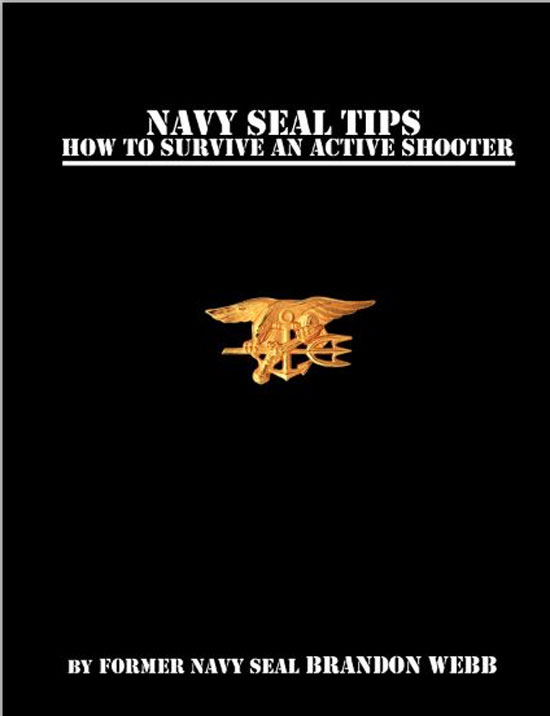 "This is the first in the Navy SEAL Tips series. How to survive an 'Active Shooter'. is a short guide that explains basic tips to increase your chances of survival if you encounter a crazed 'Active Shooter'. The recent events at Virginia Tech, Aurora Colorado and the Sikh Temple in Wisconsin inspired this eBook, too often the media dramatizes these events without passing on lessons learned. How can you increase your chances of survival? Read these life saving tips. The author is a former US Navy SEAL and the New York Best Selling author of The Red Circle."
Navy SEAL Tips: Fundamentals of Marksmanship by Brandon Webb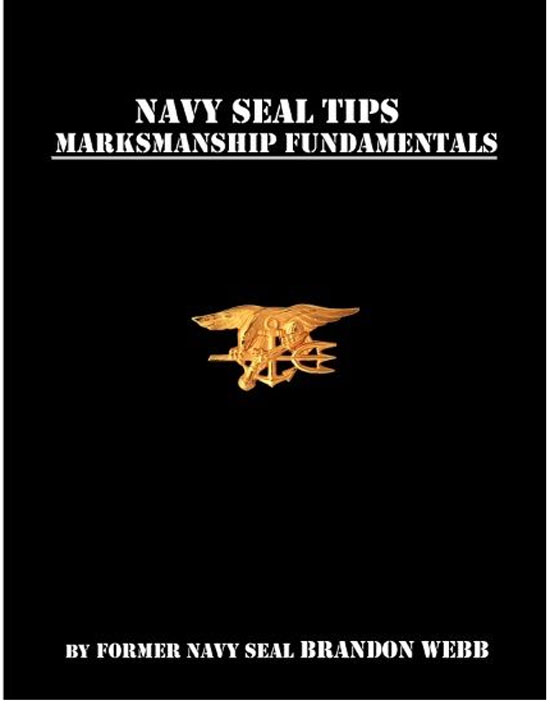 Navy SEAL Tips: Becoming a Navy SEAL Sniper by Brandon Webb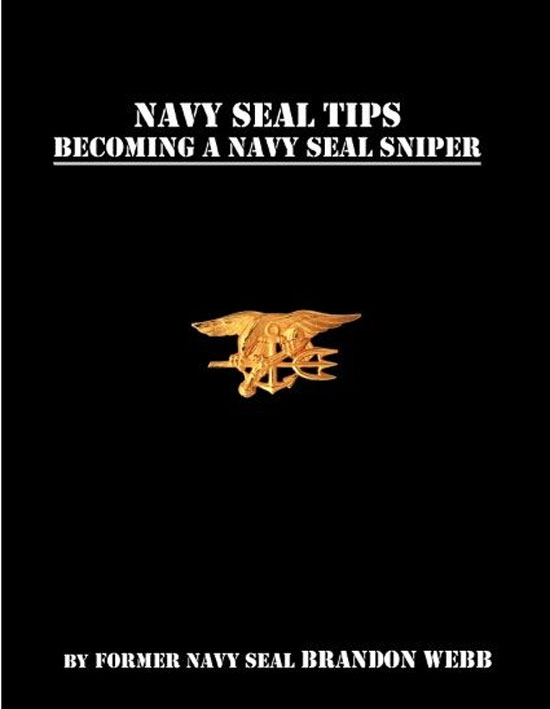 "This is a part of the Navy SEAL Tips series. It's a short story that includes the parameters and what it takes to become an elite US Navy SEAL Sniper. It also includes a sniper excerpt from the author's New York Times Best Selling memoir, The Red Circle. The excerpt is about the author's experience going through the SEAL sniper program."
The titles should help pull you through whilst waiting for the "Zero Dark Thirty" and would also help enhance your knowledge about the SEALs and your own skills. What else is there to say, you may ask? Well, for now that should do and should there be more info or news about them, expect us to post the story here at Popular Airsoft.