FN America Are Giving Away A FAL Rifle & Selling Authentic FAL Parts Kits
Gungho Cowboy
05 Nov 2022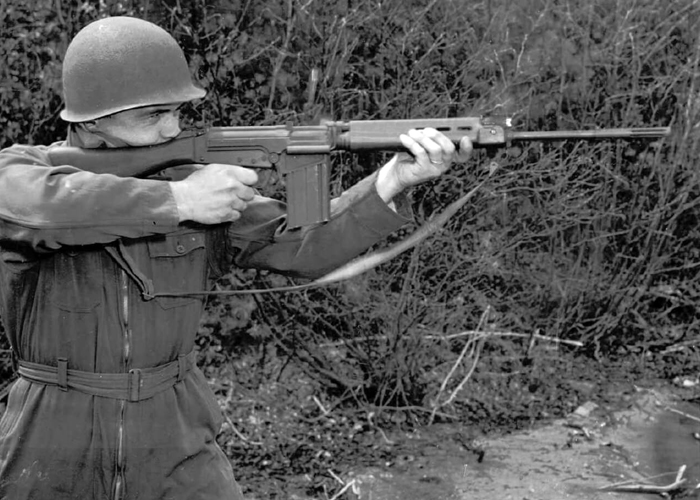 The Fusil Automatique Léger ("Light Automatic Rifle") designed by Belgian Dieudonné Saive and produced by FN Herstal was the workhorse of many militaries around the world. Called the "Right Arm of the Free World" as it is the main rifle of NATO members and countries opposing the spread of communism in the second half of the 20th Century, it is a much beloved rifle by many shooters, including airsoft players.
---

---
Much has already been written about the rifle, which is still available in different variants as well as redesigns by other firearms makers so we'll just focus on the ongoing campaign by FN America to giveaway a complete FN FAL Rifle as well as selling authentic FAL parts kits which are just limited to 400 kits.
Forgotten Weapons writes and does a video of this campaign:
Someone digging through the warehouses an FN in Herstal found 400 FAL rifles turned in by the Belgian Gendarmerie when they upgraded to newer arms…and they decided to send them to the US as parts kits. So FN America has these 400 kits now, and they are selling them off via lottery (free entry for a chance to purchase a kit). This is done to prevent them all from being bought up by speculators to flip on GunBroker, and I am happy FN chose to do it…check out FN America's web site for full details.
---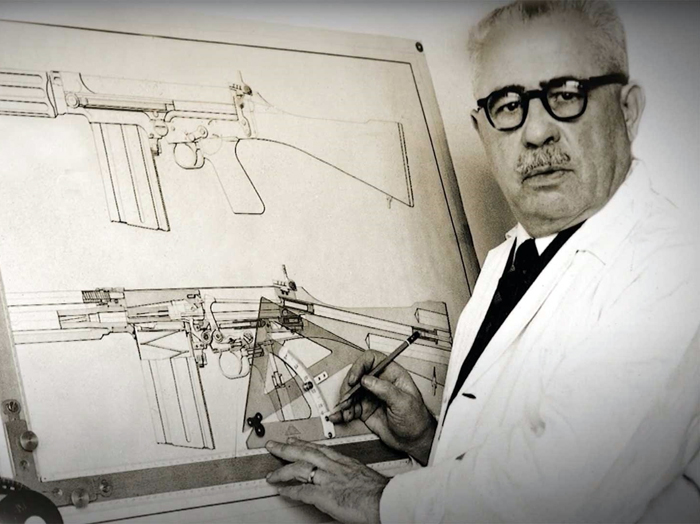 ---
According to the campaign website, the campaign is already ongoing and will end on the 31st of January 2023. The FN FAL Rifle that will be given away is valued at US$2,300.00 and the winner will be announced in February 2023. There is no need to purchase something from FN America to join in the raffled draw.
As for FN FAL Parts Kits, since it is limited to 400 kits, entries will be drawn to determine who gets a kit, which is worth US$899.99:
All FN FAL parts are imported, certified authentic, ready to be remade into a hand-built semi-automatic collector FAL rifles. Some parts, such as the bayonets, are time capsules – unused items recovered from 30+ years of storage. Parts that are not included can be found at aftermarket FAL manufacturers to complete a semi-automatic FAL build.
---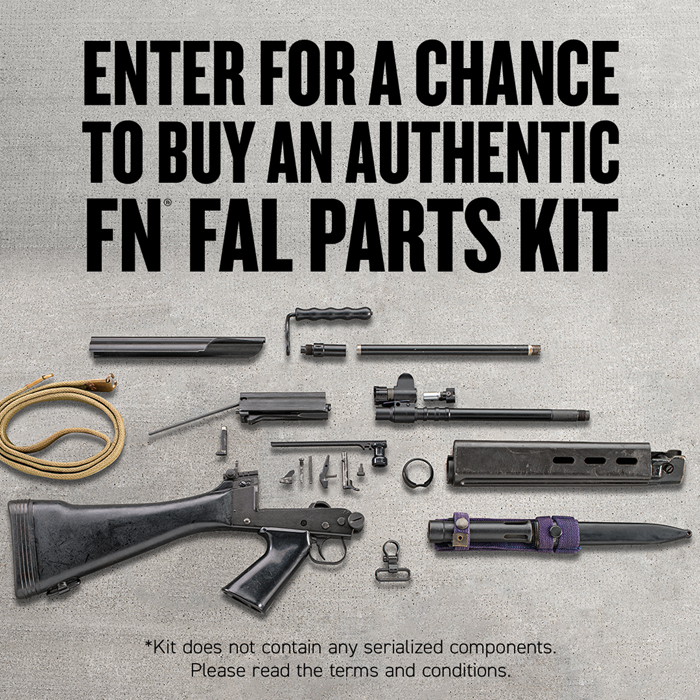 ---
Customers building a complete semi-automatic FN FAL with the parts kit must comply with ATF regulatory restrictions by sourcing U.S. parts for the parts that are not included in the kit. Skilled gunsmith required for assembly.
Unfortunately, this campaign is limited to residents in the U.S.A. As for airsoft players, they can still get FN FAL airsoft rifles, including the latest from VFC, the LAR Gas Blowback Rifle.
Top photo: Belgian-designed FN FAL ( Image: NARA)